Danica Patrick, 'Race Hub' talk NASCAR beyond Dale Jr.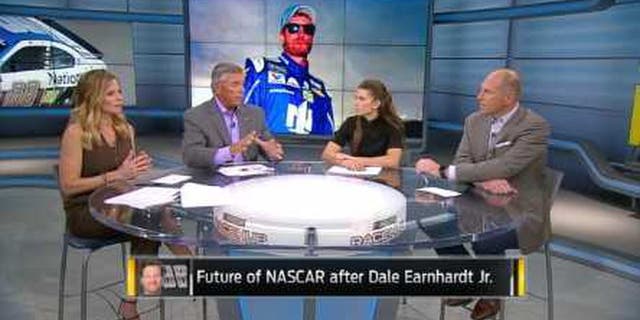 NEWYou can now listen to Fox News articles!
Danica Patrick dropped by 'NASCAR Race Hub' on Wednesday to offer insight into many things.
Among them: which Monster Energy NASCAR Cup Series driver or drivers will the legions of Junior Nation fans gravitate toward beginning next season, when Dale Earnhardt Jr. no longer is behind the wheel of his all-too-familiar No. 88 Hendrick Motorsports Chevrolet.
Earnhardt, voted NASCAR's most popular driver by fans consecutively for each of the last 14 years, announced on Tuesday that he will step down as a full-time driver in the series at the end of this season.
Watch the video above as Patrick, Jeff Hammond and the rest of the 'Hub' crew break down where NASCAR -- and its fans -- may be headed in the post-Dale Jr. era.