Dana White refutes Conor McGregor's tweet that he's fighting at UFC 200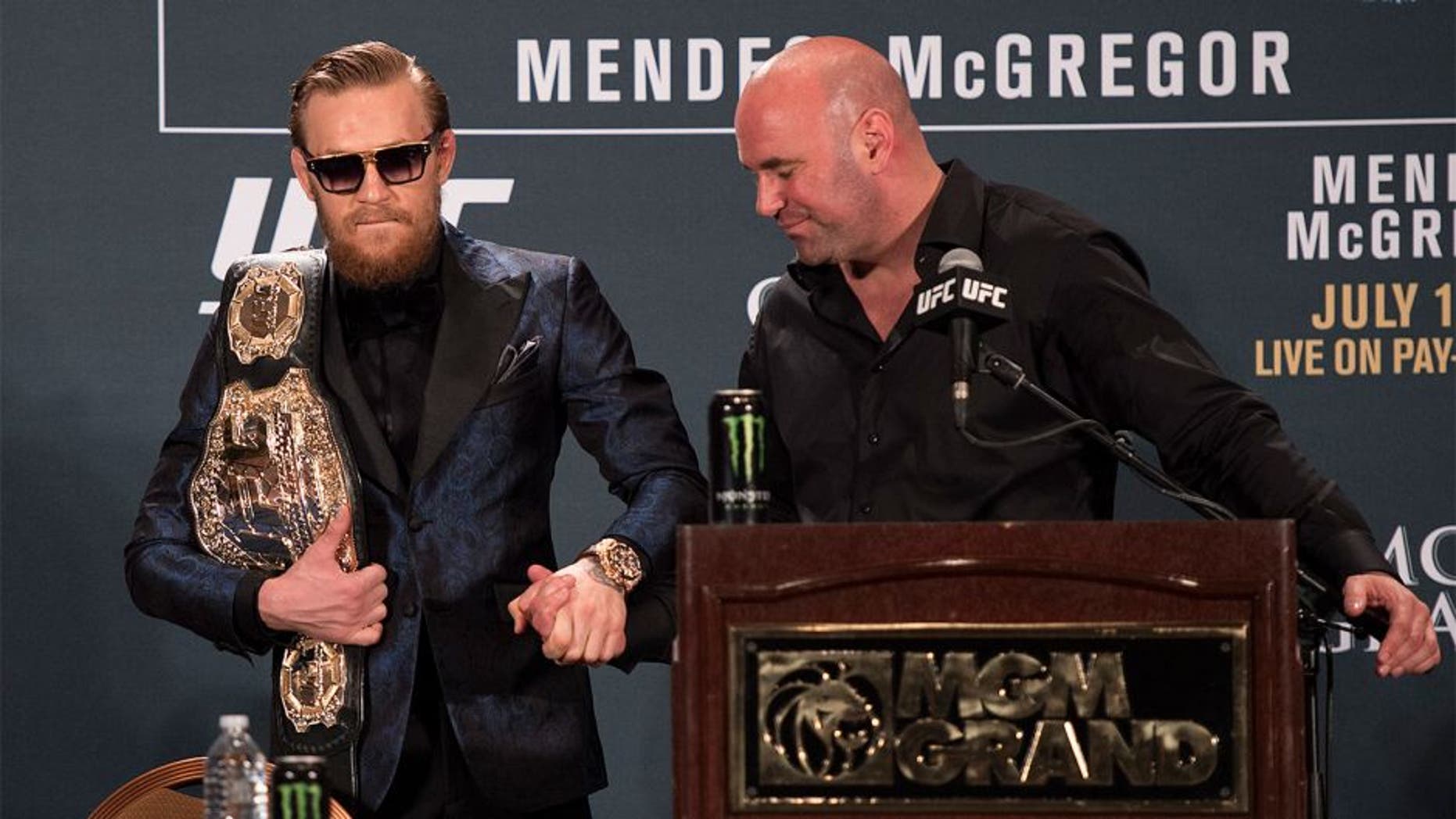 It looks like Conor McGregor won't be fighting at UFC 200 no matter what he says on Twitter.
The current UFC featherweight champion took to Twitter late Sunday nightand announced that he was fighting on the July 9 card once again, thanking UFC president Dana White and UFC co-owner Lorenzo Fertitta for getting a deal done.
On Monday, White spoke to TMZ and confirmed once again that McGregor is not fighting at UFC 200 no matter what he said on Twitter.
"It's not true. We haven't talked to Conor or his manager since the press conference. I don't know why he would tweet that," White said.
"All the media keeps asking me that. I feel like the scene in 'Step Brothers' when they ask if they can build the bunk beds. I don't know how many more times I can say the fight is off or how many more press conferences I can have saying the fight is off for people to believe it's off."
The UFC has been at odds with McGregor after a week long back-and-forth war about the Irishman appearing at a series of promotional events for UFC 200.
When McGregor refused to leave his training camp in Iceland to travel to the United States to film a commercial as well as attend a trio of press conferences, the UFC pulled him from the upcoming rematch with Nate Diaz in July.
It doesn't appear McGregor has any chance to get back on the UFC 200 card at this point with White sticking to his guns after taking him off the card a week ago.
As of now, UFC 200 remains without a main event, although there are rumors a light heavyweight showdown between Daniel Cormier and Jon Jones could ultimately headline the historic show taking place at the new T-Mobile Arena in Las Vegas.