Dana White not convinced Nate or Nick Diaz 'will ever fight again'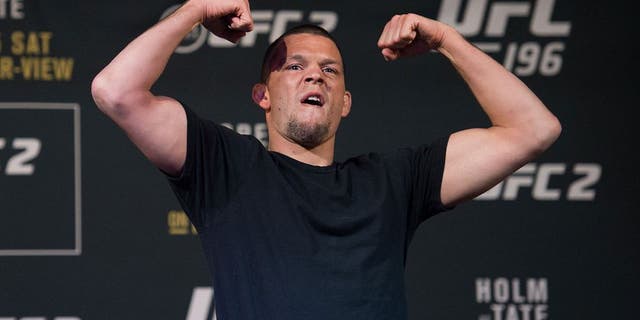 UFC president Dana White didn't sound too surprised to hear that Nate Diaz was planning on sitting out for the remainder of 2017.
On Wednesday, Diaz stated in an interview that he wasn't going to fight anybody this year, instead choosing to focus on his competitive racing career unless a compelling matchup with the right money attached to it came along.
That's not exactly news to White, who says he's been offering fights to Nate and his brother Nick Diaz for months but neither one of them seem all that interested in competing now or maybe ever again.
"I don't know if those guys will ever fight again," White told TMZ. "We offer them fights all the time. We offer fights and they turn them down. I don't know what he wants. That's up to them. If they want to fight next week or they never want to fight again, that's up to them, that's not up to me.
"They dont seem like they want to fight. Either one of them."
Diaz confirmed that he had turned down a pair of fights against former lightweight champion Eddie Alvarez as well as No. 1 ranked contender Tony Ferguson in recent months.
While Diaz has stated that he would return under the right "circumstances", White feels like the former title contender has enough money that he could walk away today and still live quite comfortably.
It's just unclear whether Diaz will ultimately decide to return if another offer comes across his plate or if he may not plan on fighting again.
"He doesn't need to fight in 2017," White said about Diaz. "The guy made a lot of money. He's probably good."