Dana White: Jon Jones may have cost himself $15 to 20 million during his absence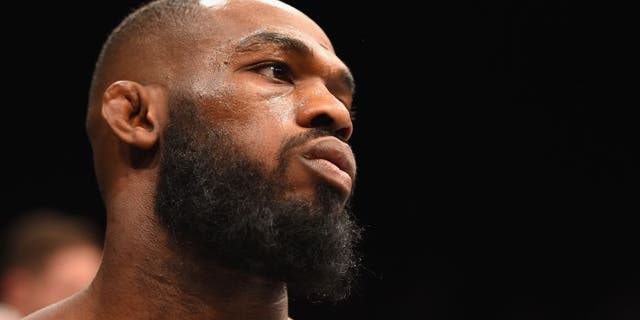 By the time Jon Jones is eligible to fight again in 2017, he will be just a few days shy of his 30th birthday with only three bouts on his record over the past three years.
It's hard to argue that Jones has been his own worst enemy when it comes to his career after facing a long suspension following a hit-and-run accident in 2015 and then being suspended for a year after testing positive for two banned substances ahead of his last scheduled bout at UFC 200.
Inside the Octagon, Jones has been an unstoppable juggernaut with a nearly flawless record while putting together the longest reign in UFC light heavyweight history. Outside the cage, Jones has faced a litany of personal issues that have kept him from competing regularly since 2013.
UFC president Dana White says Jones has not only hurt his legacy by all of these incidents that have kept him out of action, but he's probably lost multi-millions in earnings by not being able to fight consistently for the past few years.
"He's lost a lot of money, he left a lot of money on the table," White told the Dan LeBatard Show on Tuesday. "I'll tell you this too -- in the history of combat sports, nobody's ever taken this much time off and come back and looked like the did when they were younger, even (Muhammad) Ali. So it's going to be interesting.
"Who knows (how much money he lost). If he moved up to heavyweight and fought for the heavyweight championship, it could have been massive. It could be anywhere from $15 to $20 million."
Many regard Jones as the best fighter of this era if not arguably already contending for the title of greatest of all time. His performances against the best of the best in the light heavyweight division have made him the top pound-for-pound fighter for the last few years and he's only really been tested in one fight against Alexander Gustafsson.
White says the problem is we may never know how much more Jones could have accomplished if he avoided issues outside the cage.
"He'd definitely one of the guys who could have gone down as one of the greatest ever. If you look at all the time he's been out, he probably would have defended the title a few times. He might even be fighting at heavyweight right now. Who knows. When you do what this guy has done, you've got to pay the price," White said.
"I think because everyone looks at Jon Jones as the guy who's probably the best to ever do it. The potential that he had. Who knows what fights we missed or what could have been because of all this madness."
Jones was suspended for one year by USADA on Monday and won't be eligible to return to action until July 2017.