Dana Holgorsen believes West Virginia's future is very bright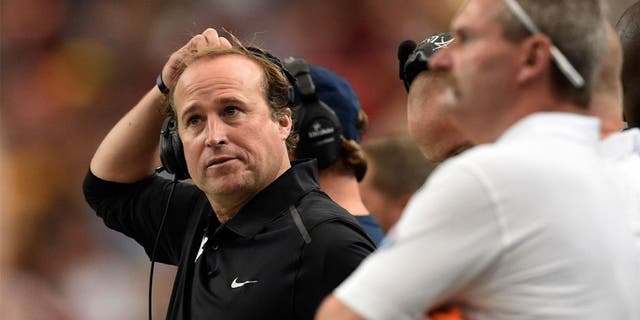 It's every college football leader's job to essentially double as its spokesperson, and Dana Holgorsen is no exception to the rule. The West Virginia head coach is singing his team's praises for next year, though based on the Mountaineers' offensive outburst in the Cactus Bowl, he does have reason for optimism.
"We should be even better next year," Holgorsen told the Pittsburgh Tribune-Review's Jack Magruder.
"We've got everybody coming back on offense."
"It's about time it fell together," Howard told Magruder. "Our goal throughout the season was to get better each week on offense, keep improving each week. It finally started clicking. I think we had a complete game on offense."
Sometimes bowl performances can serve as a launching pad into the next season - just ask Clemson. Other times, they can be meaningless.
Time will tell which is the case for the Mountaineers.
(h/t ESPN)