Dan Straily exits early, Marlins can't keep up with Astros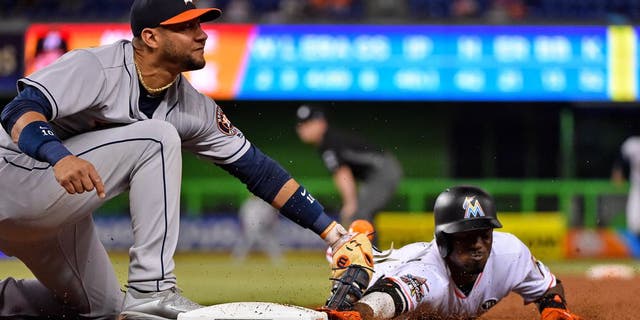 MIAMI (AP) -- Short on sleep, the Houston Astros finally stirred in the sixth inning Monday night when Yuli Gurriel hit a grand slam to help beat the Miami Marlins 7-2.
The Astros arrived at their hotel at 5 a.m. after a doubleheader in New York against the Yankees, and were listless and hitless against Dan Straily until the fifth inning.
Josh Reddick doubled in the sixth off Junichi Tazawa (1-1), and after a walk and a hit batter loaded the bases, Gurriel pulled a 94 mph fastball over the fence with two out for a 4-1 lead.
It was the Astros' second grand slam of the year, and their second in two games. Alex Bregman hit one in Sunday night's win at Yankee Stadium.