Dalton's streaks come to an end, but Bengals still win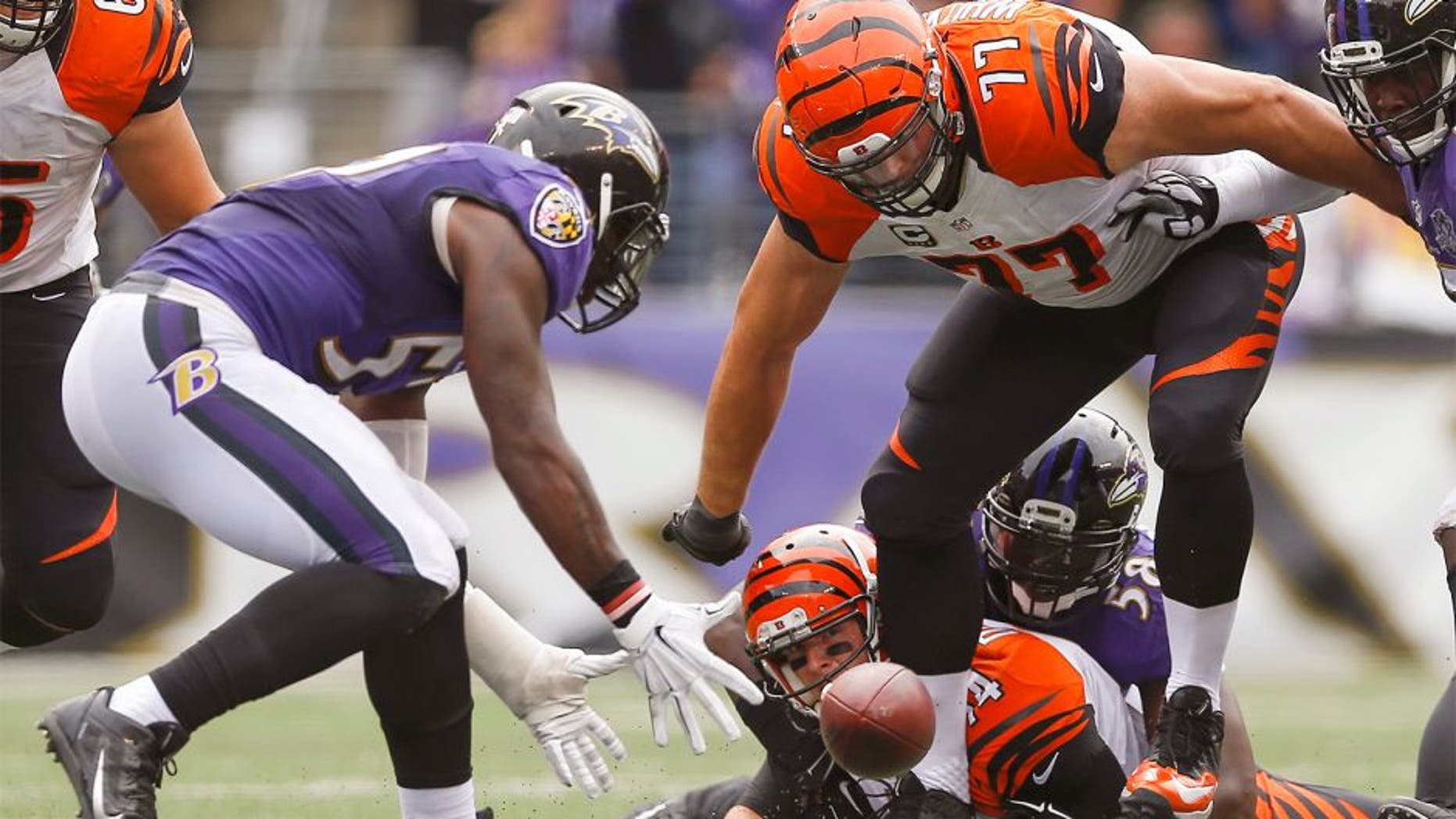 Bengals quarterback Andy Dalton entered Sunday's game without getting sacked or intercepted this season, but both marks came to an end in Baltimore.
Dalton was sacked on the first play of the second quarter on a blitz by Ravens safety Will Hill. He was brought down again in the fourth quarter and the damage was much worse. Dalton had the ball jarred loose by Elvis Dumervil and C.J. Mosley scooped it up for a 41-yard touchdown that gave Baltimore a momentary 17-14 lead.
Dalton responded with an 80-yard touchdown pass to A.J. Green on the very next play. He was not as fortunate in the third quarter, when a floater to Green in the end zone was picked off by a leaping Jimmy Smith.
Despite the two turnovers, 'Bad Andy' never showed up. Dalton didn't lose his composure as he has in season's past, and rallied the Bengals to a 28-24 win behind two scoring tosses to Green in the final 6:37. He finished 20 of 32 for 383 yards and three touchdowns in addition to a 7-yard score on the ground.
The Bengals now stand atop the AFC North at 3-0 and their prospects within the division are looking bright, especially on the heels of the looming 4-to-6 week absence for Steelers quarterback Ben Roethlisberger.