Dale Earnhardt Jr. among drivers hit with penalties at Kansas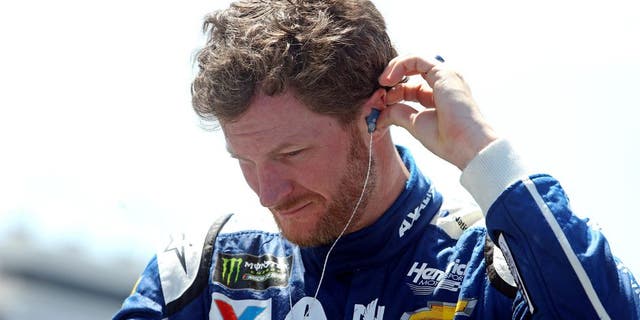 Dale Earnhardt Jr., already battling a season notable for bad luck and several resulting bad finishes, will have an added challenge this weekend at Kansas Speedway, site of Saturday nights Go Bowling 400 (FS1, 7 p.m. ET).
At Talladega Superspeedway last weekend, Earnhardts No. 88 Hendrick Motorsports Chevrolet failed pre-race inspection three times, which means he will lose 15 minutes of practice time on Friday and, more importantly, the team will lose the ability to select a pit stall.
Normally, pit stall selection is based on qualifying results, with the pole-sitting winner getting first choice.
Earnhardt comes into the Kansas race 25th in points in this, his final season before retiring.
But Earnhardt wasnt the only driver penalized at Kansas.
Kyle Busch and Corey LaJoie were held out of the first 15 minutes of practice for penalties deferred from Talladega.
And Jamie McMurray, Kyle Larson and Chris Buescher each lost 15 minutes of practice time for pre-race inspection issues at Talladega.
Last but not least, Erik Jones lost minutes of practice for missing the rookie meeting.
There are two rounds of Monster Energy NASCAR Cup Series practice today at 11:30 a.m. ET and 1:30 p.m., with Cup qualifying at 6:45 p.m.