Daily Fantasy Baseball Advice for July 28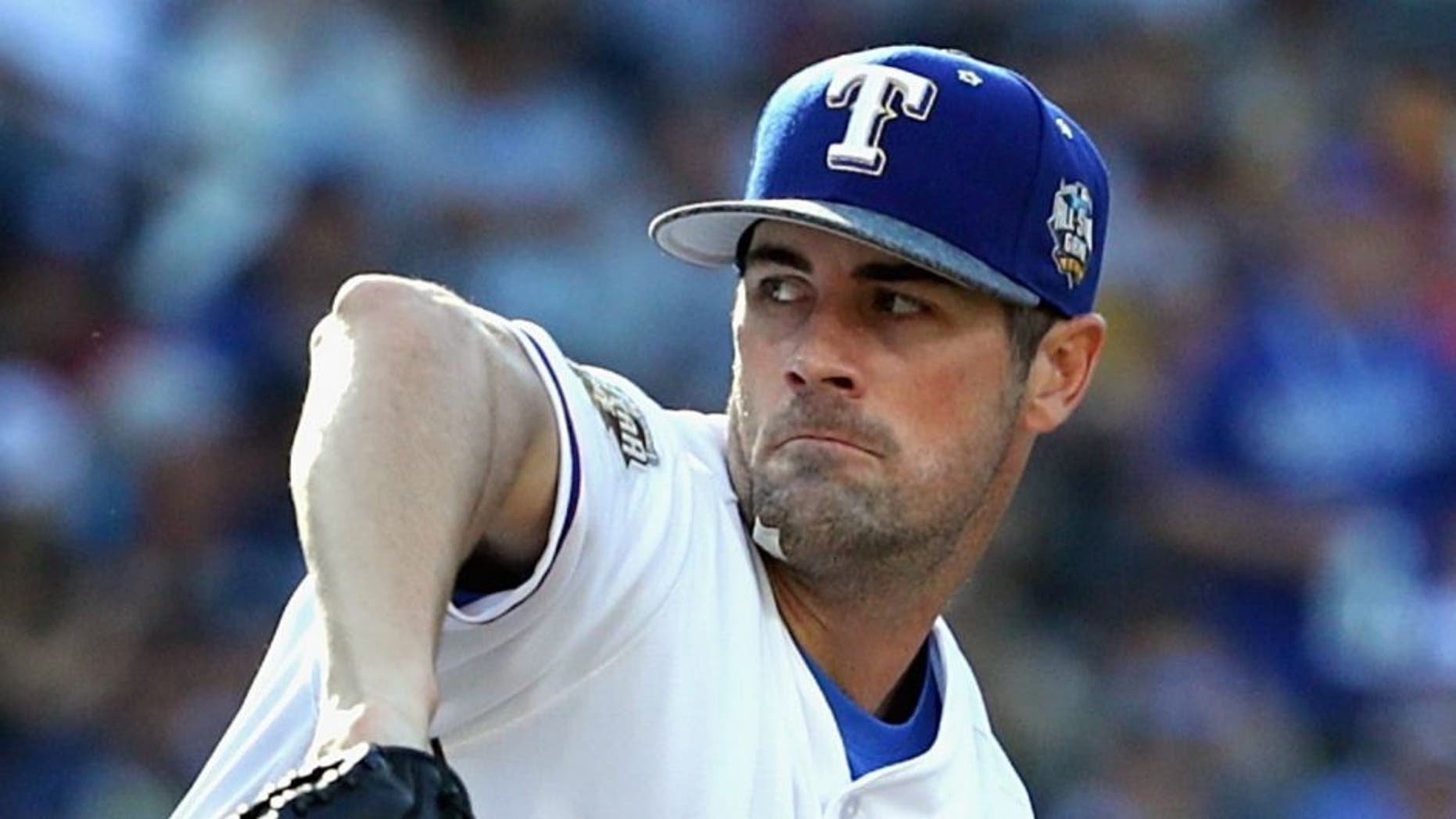 Welcome to today's daily fantasy post! Remember that you can find our posts on the new DFS home page, as well as the fantasy page. Bookmark those sites now!
Also, please scroll to the bottom of this article to see the latest tweets from Ryan Fowler (@FOXSportsFowler), D.J. Foster (@FOXSportsFoster), Adam Meyer (@FOXSportsMeyer) and me (@jhalpin37). That way, if information surfaces for any last minute changes, you can see our thoughts instantly.
Let's get to today's interesting facts, using DraftKings prices. We'll cover all players, but remember that two of today's nine games are in the afternoon, starting with with Rockies-Mets at 1:10 p.m. ET. Please note that much of the information in this post is being published several hours prior to game times, so check MLB lineups later to confirm that any recommended players are included.
5 Things to Watch:
1. The day's biggest favorite is Jacob deGrom ($10,300) at -190 over the Rockies, and he's followed closely by Jose Fernandez ($13,400) at -185 over the Cardinals. Both games have projected run totals of seven.
2. Orioles-Twins has the highest projected run total at 9.5. That might be because Ubaldo Jimenez is the O's starter. Jimenez has posted negative DK points in four of his last six starts, and has a 9.00 ERA with a 2.14 WHIP in seven road starts.
3. Over the last 30 days, baseball's worst-hitting team has been the Royals, who have posted a .285 wOBA with a .653 OPS. They'll face Cole Hamels ($9,900) on the road tonight.
4. In terms of average DraftKings points per game, today's top two hitters are Red Sox Mookie Betts ($5,500, 10.7 DK ppg) and David Ortiz ($5,600, 10.4 DK ppg). The Sox will face Jeff Weaver in Anaheim, and while stacking four of them sounds nice, it limits you to approximately $17K for your two pitchers, and $3K salaries at the remaining four hitting spots.
5. Phillies OF Aaron Altherr ($3,300), who was a popular preseason sleeper before injuring his wrist during spring training, is expected to make his 2016 debut tonight against the Braves. Altherr had 19 home runs and 22 stolen bases between the minors and majors last season, and figures to be among the top five hitters in the Philly lineup.
Our recommendations for the day are below!
Yesterday's recap:
D.J. Foster's must-start call worked out well, as Manny Machado homered for the Orioles' only run. The Blue Jays didn't help on any fronts, though.
Must Start of the day: Cole Hamels, TEX
Hamels is only the sixth most expensive pitcher on the board at $9,900, and faces the struggling Royals as a -170 favorite.
Deal of the day: Trea Turner, WAS
He's facing Cueto, but leading off at $2,700 and with an average of 13.1 DK points over his last eight games, this rookie is hard to pass up.
Avoid of the day: Mike Trout, LAA
Not to get all BvP on you, but Trout has whiffed nine times in 16 at bats against David Price. At $5K versus such a good starter, you should pass on Trout.
Stack of the day: Minnesota Twins
The Twins rank fourth in both wOBA (.336) and OPS (.786) over the past month, and face the wretched Ubaldo Jimenez. The top five hitters figure to be Nunez/Mauer/Sano/Dozier/Vargas. You can't use both Mauer and Vargas at 1B, so go with Vargas' power.
Starting pitchers:
Jacob deGrom, NYM: As great as Fernandez is, I'd probably save the money today and use cheaper pitching.
Cole Hamels, TEX: "Must Start of the day."
Kyle Gibson, MIN: Gibson ($6,600) has whiffed 29 batters in 32 2/3 innings over his last five starts, and faces an Orioles' lineup that has struggled over the past month. If you want to save money with a starter today, try Gibson.
Catchers:
Cameron Rupp, PHI: $3,500 vs. the homer-prone Matt Wisler. Has played three days in a row, however, and could get the night off.
Buster Posey, SF: For $3,300? Sure.
First basemen:
David Ortiz, BOS: The chalk play.
Kennys Vargas, MIN: Part of your Twins stack. $4,100, batted fifth on Wednesday, and faces Ubaldo. 1.063 OPS in 16 games since getting called up.
Chris Carter, MIL: .366 wOBA vs. LHP this season, and faces Robbie Ray. Not bad for $3,700.
Freddie Freeman, ATL: $3,600 vs. Aaron Nola, five double-digit DK games in his last seven.
Second basemen:
Dustin Pedroia, BOS: At $4,200 vs. Weaver, he's the budgetary option among the Boston hitters.
Brian Dozier, MIN: $4,200, and part of your Twins stack.
Trea Turner, WAS: "Deal of the day."
Third basemen:
Wilmer Flores, NYM: Figures to get another start in place of the injured Jose Reyes. $4,200, and has a .445 wOBA in 65 PA vs. LHP this season. That's Ruthian.
Maikel Franco, PHI: Recent slump has him down to $3,100. A threat to go deep vs. Wisler, who has allowed 19 HR in 117 IP.
Shortstops:
Jonathan Villar, MIL: Chalky at $5,100, but has wrecked LHP, with a .393 wOBA in 127 PA. Four months ago, the phrase "Jonathan Villar is today's most expensive SS" would have sounded insane.
Eduardo Nunez, MIN: $4,500, and part of your Twins stack at either 3B or SS.
Asdrubal Cabrera, NYM: If you want to save here, Cabrera is solid for $3K vs. Rockies LHP Tyler Anderson.
Outfielders:
Mookie Betts, BOS: Chalky, but excellent.
Yoenis Cespedes, NYM: $4,800, with a .454 wOBA and more walks than strikeouts in 81 PA vs. LHP this season.
Miguel Sano, MIN: $4,300, and part of your Twins stack at either 3B or OF.
David Dahl, COL: Hit his first career homer on Wednesday. Will probably move back to the six-hole against deGrom, but for the minimum $2K you can consider him.
Tweets from https://twitter.com/FantasyOnFOX/lists/fox-sports-fantasy