Dab-queen Victoria Azarenka gets her dream Super Bowl matchup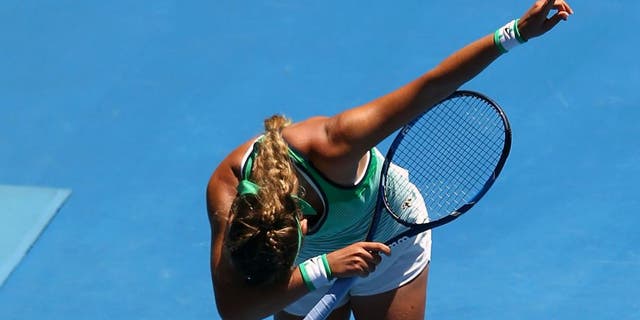 Victoria Azarenka is a tennis star from Lithuania, but she's become an NFL fan since moving to the U.S. to further her career.
And while she was polishing off Barbaro Strycova in straight sets at the Australian Open on Monday, she had her mind on the playoff scores back home.
She interrupted her post-match interview to ask whether the Denver Broncos had beaten the New England Patriots and reacted emphatically when given the news. Just watch:
Clearly she's pulling for the Broncos in the Super Bowl, right? Not so fast.
After all, this is the same woman who has been celebrating each win of her own Down Under by "dabbing," a la Cam Newton -- the Carolina Panthers quarterback she shares an agent with and who will be facing those very same Broncos in Super Bowl 50. She's never met Broncos QB Peyton Manning, but says she's a fan through a mutual friend.
So who is she rooting for?
"I'm sitting this one out. Let the best team win. This was my dream final, to be honest, and so I can't wait to actually see them both."
Who knows? By that time, she might have her own title to enjoy as she watches the big game.