'Cyborg' gets her own mural in Brazil, and celebrates with some impromptu training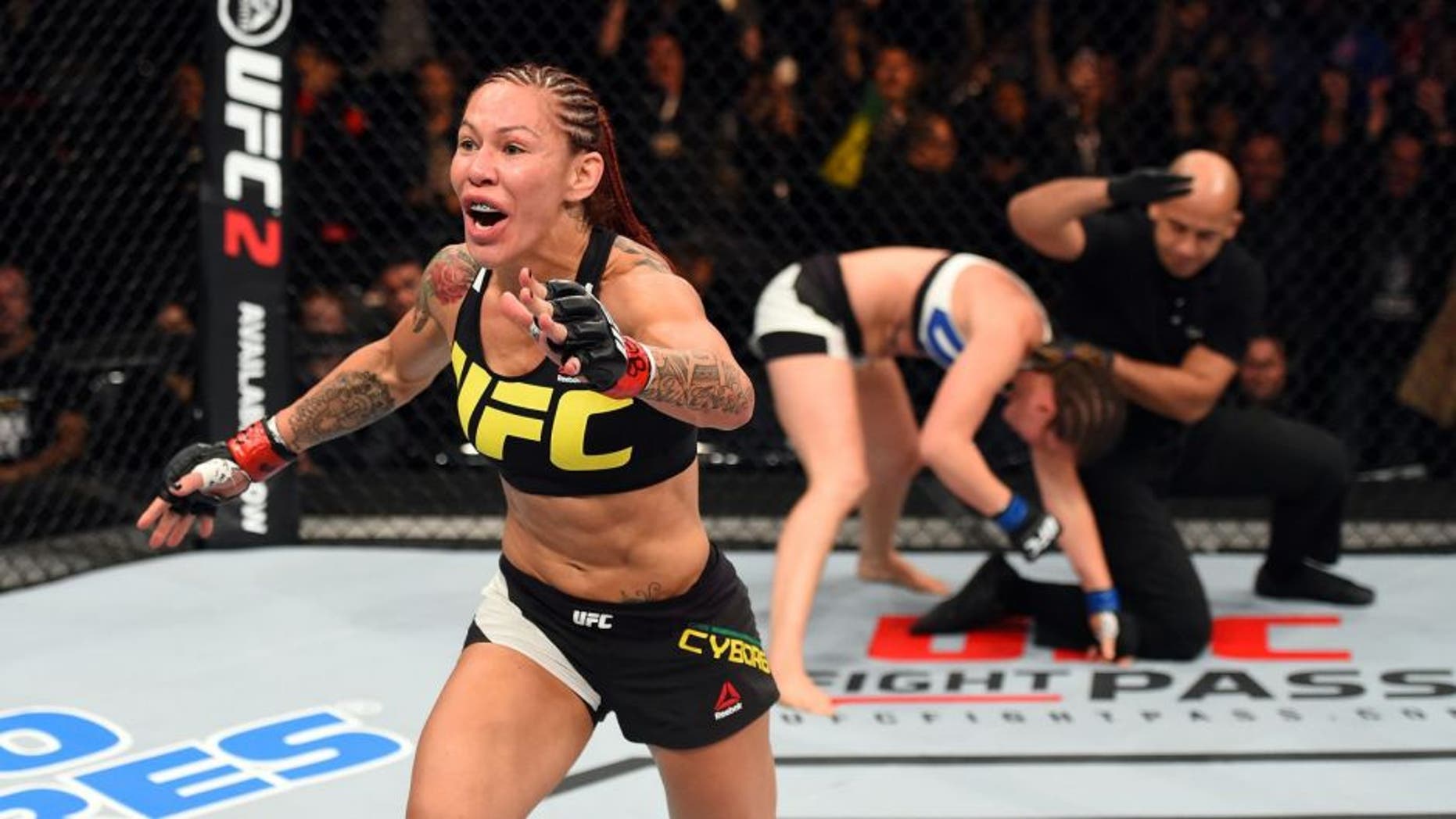 World featherweight champion Cris "Cyborg" Justino decided to stick around her home town of Curitiba a bit after her first-round UFC 198 win a couple weeks ago. While relaxing and touring her native Brazil, Justino came upon a mural of her likeness.
Street art celebrating UFC stars seems to be catching on globally. First, Ireland saw Conor McGregor paintings on the streets of Dublin. Then, Stockton, CA celebrated their home town hero Nate Diaz.
Now, "Cyborg" is being celebrated in the same way. The fighter was so amped that she decided to shadow box in front of the mural.
"Cyborg" in front of "Cyborg." Whoa -- meta.
"It is very exciting to see the mural with my photo on the arena square. Thank you for caring," she wrote, in Portuguese, in an Instagram post. Check out the mural and video, below.