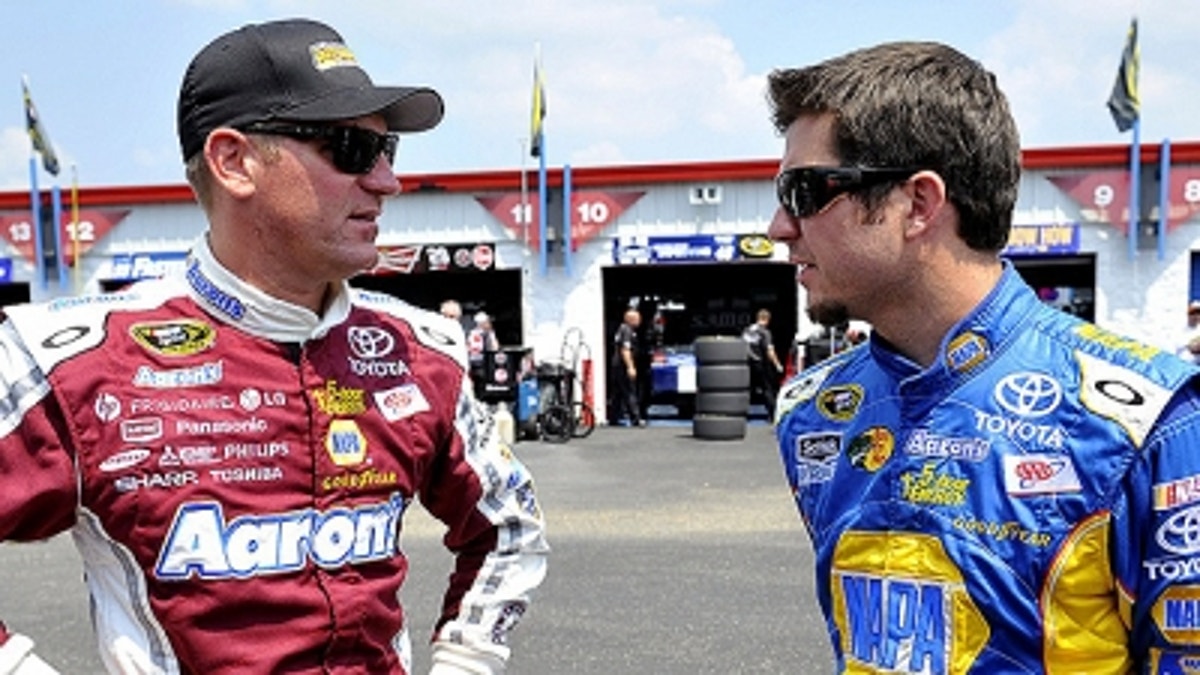 Toyota's partnerships with three Sprint Cup teams are solid "for a long time to come," said Toyota racing official Lee White Tuesday.
Michael Waltrip Racing, one of those teams, announced Tuesday that it has signed a multi-year contract extension with Toyota.
White said Toyota also has multi-year agreements with Joe Gibbs Racing and JTG/Daugherty Racing. MWR and JGR currently field three cars each in Sprint Cup racing, while JTG has a single-car entry for driver Bobby Labonte.
Garage-area rumors had tossed JGR into the rumor mill as a team that might be interested in switching to another manufacturer, but team owner Joe Gibbs said Tuesday he has not considered a move.
"Our teams are on very long runways and will be with us for years to come," White said Tuesday as Toyota unveiled its Sprint Cup model for 2013.
Toyota Racing Development, the car manufacturer's motorsports arm, has a general goal of having about a quarter of the field (total of 43 cars) in Sprint Cup races. The factory-supported Toyotas now total seven, a number that's within the range, White said, although TRD would like to see eight or nine cars competing.
That possibility exists, he said, with the potential for expansion at JGR and MWR, although there are no solid plans for adding fourth cars at either team. JTG co-owner Brad Daugherty said that team still hopes to expand to two cars, although he added that there are no plans for that move for 2013.
"It's always been our stated interest in having something approaching a quarter of the field, about eight or nine cars," White said. "We're happy with the guys we've got. Hopefully, the economy improves and we can get to eight or nine.
"Beyond that, we really don't have designs on trying to run 12 or 13 cars like one of our competitors, not at all."
Waltrip said his organization has the room – but not the dollars – to add a fourth team.
"We're focused on the three we have for 2013," Waltrip said. "If the right driver-sponsor combination presented itself, that's something we would certainly be capable of looking at. Our shop is built for four cars. We could have four if we chose to.
"I love our driver lineup (Clint Bowyer, Martin Truex Jr., Mark Martin), but if we could add another, that would be cool."
Mike Hembree is NASCAR Editor for SPEED.com and has been covering motorsports for 30 years. He is a six-time winner of the National Motorsports Press Association Writer of the Year Award.