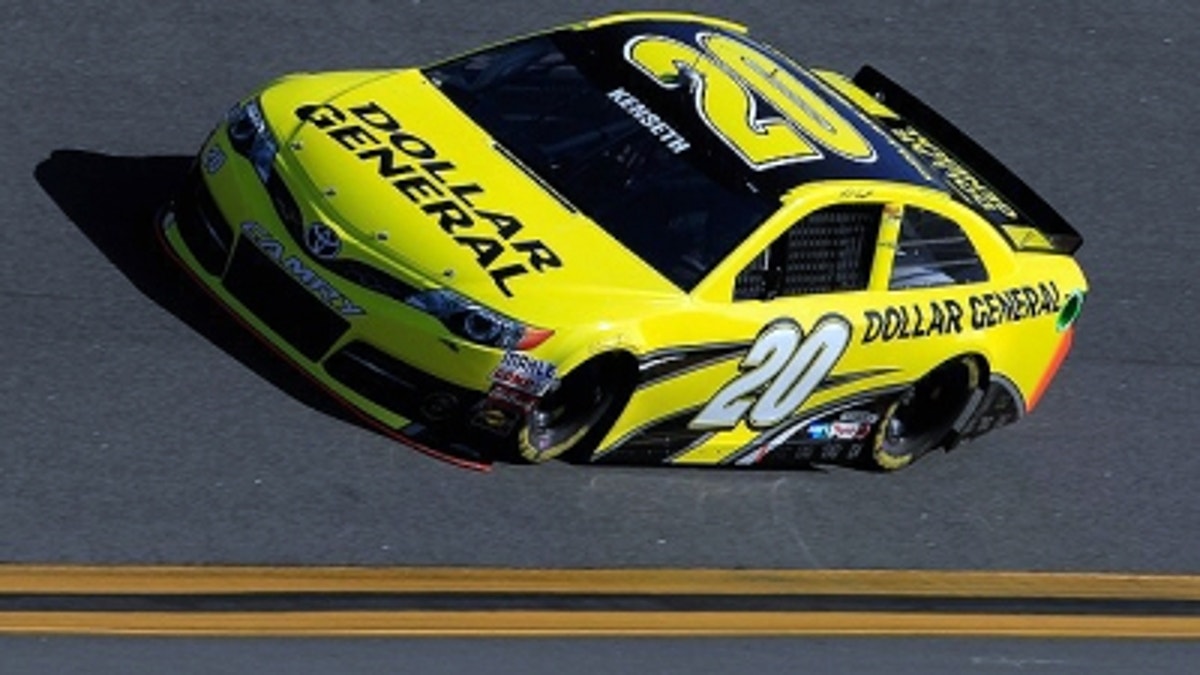 Even with new cars with new attitudes, the draft remains the place to be at Daytona International Speedway.
Single-car runs dominated seven hours of preseason testing for Sprint Cup teams Thursday at DIS, but the day's top speeds were recorded in the final minutes of the afternoon session when four Toyotas hooked up for a brief drafting session – the only one of the day.
Denny Hamlin posted the day's top speed of 195.712 miles per hour during the draft, which also included Kyle Busch, Matt Kenseth and Mark Martin. Kenseth was second in speed at 195.385, followed by Busch (195.329) and Martin (195.063).
The first non-Toyota was Chevrolet driver Jeff Burton, in fifth at 194.620.
Hamlin, Kenseth and Busch all drive for Joe Gibbs Racing. Martin was in a Michael Waltrip Racing Toyota.
In the second five in the Thursday afternoon session were Danica Patrick, Marcos Ambrose, Clint Bowyer, Aric Almirola and Jeff Gordon.
Kenseth, driving for the first time for JGR, led the Thursday morning practice at 192.757.
"It was a pretty smooth day," said NASCAR vice president Robin Pemberton. "With many single-car runs going on, it was more important for the teams to just get time. We're really looking forward to getting some drafting practice in tomorrow.
"Today was relatively uneventful. I think we anticipated the speeds to be as good as they were. Everything looks like it's fine."
Testing for the new Gen-Six cars is scheduled to continue with two sessions Friday and two Saturday. More drafting runs are expected Friday.
Mike Hembree is NASCAR Editor for SPEED.com and has been covering motorsports for 31 years. He is a six-time winner of the National Motorsports Press Association Writer of the Year Award.