CUP: Top 10 Races – No. 1, Glee At The Glen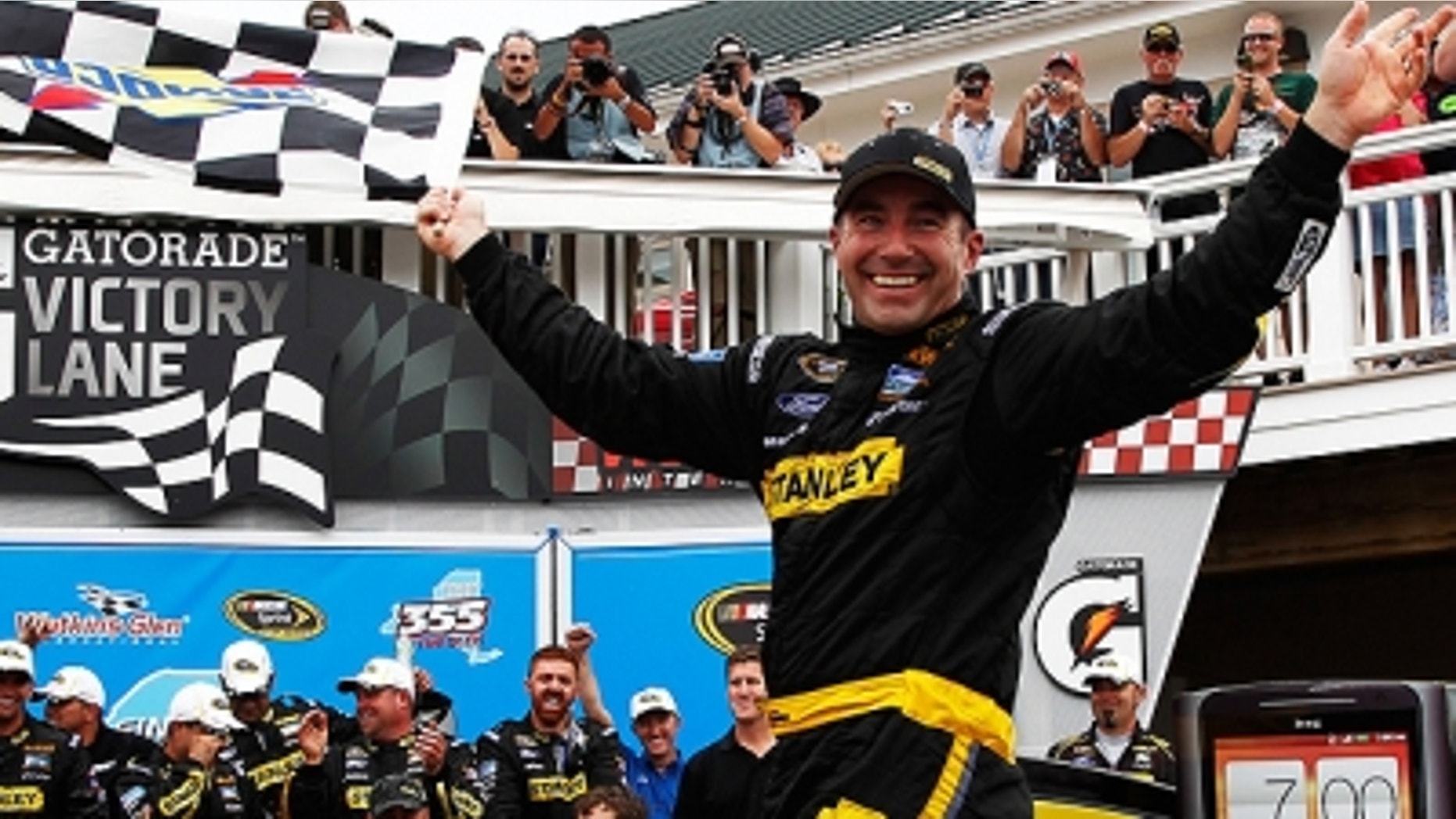 Once upon a time, road-course races on the Sprint Cup tour were considered boring affairs that were simply temporary detours on the way to the next oval-track event.
No more.
For the past several years, the events at Watkins Glen International in New York and the Sonoma road course in California have been some of the most entertaining races of the season.
That certainly was true this year, especially at the Glen in August, where Marcos Ambrose won a race that SPEED.com has selected as the No. 1 event of the 2012 season.
The race's closing laps made up a classic finish as several drivers, including Kyle Busch, Brad Keselowski and Ambrose wrestled for top positions.
Busch, who led 43 laps, took the white flag in first place, but he lost control while trying to maintain the lead and was hit by Keselowski, who assumed first place.
Along came Ambrose, who zoomed up to catch Keselowski and engage him in a tough duel for first, eventually making the pass. The Ambrose-Keselowski battle was one of the best driver-to-driver matchups of the season.
All this occurred despite the fact that Bobby Labonte's failing engine had spread oil across the track, making the racing surface treacherous for everyone and leading to some of the final-lap slides, including Busch's. Ambrose and Keselowski both slid off the course in the oil as they raced for first.
"It was absolutely chaos at the end," Ambrose said. "I had really burned off the brakes. I couldn't figure out where it (oil on the track) was coming from. It was just absolutely crazy at the end."
Top 10 races:
1. Finger Lakes 355 at The Glen, Watkins Glen International, Aug. 12
2. AdvoCare 500, Phoenix International Raceway, Nov. 11
3. Ford EcoBoost 400, Homestead-Miami Speedway, Nov. 18
4. Daytona 500, Daytona International Speedway, Feb. 27
5. Irwin Tools Night Race, Bristol Motor Speedway, Aug. 25
6. Good Sam Roadside Assistance 500, Talladega Superspeedway, Oct. 7
7. Bojangles Southern 500, Darlington Raceway, May 12
8. Quicken Loans 400, Michigan International Speedway, June 17
9. GEICO 400, Chicagoland Speedway, Sept. 16
10. AAA Texas 500, Texas Motor Speedway, Nov. 4
Mike Hembree is NASCAR Editor for SPEED.com and has been covering motorsports for 30 years. He is a six-time winner of the National Motorsports Press Association Writer of the Year Award.