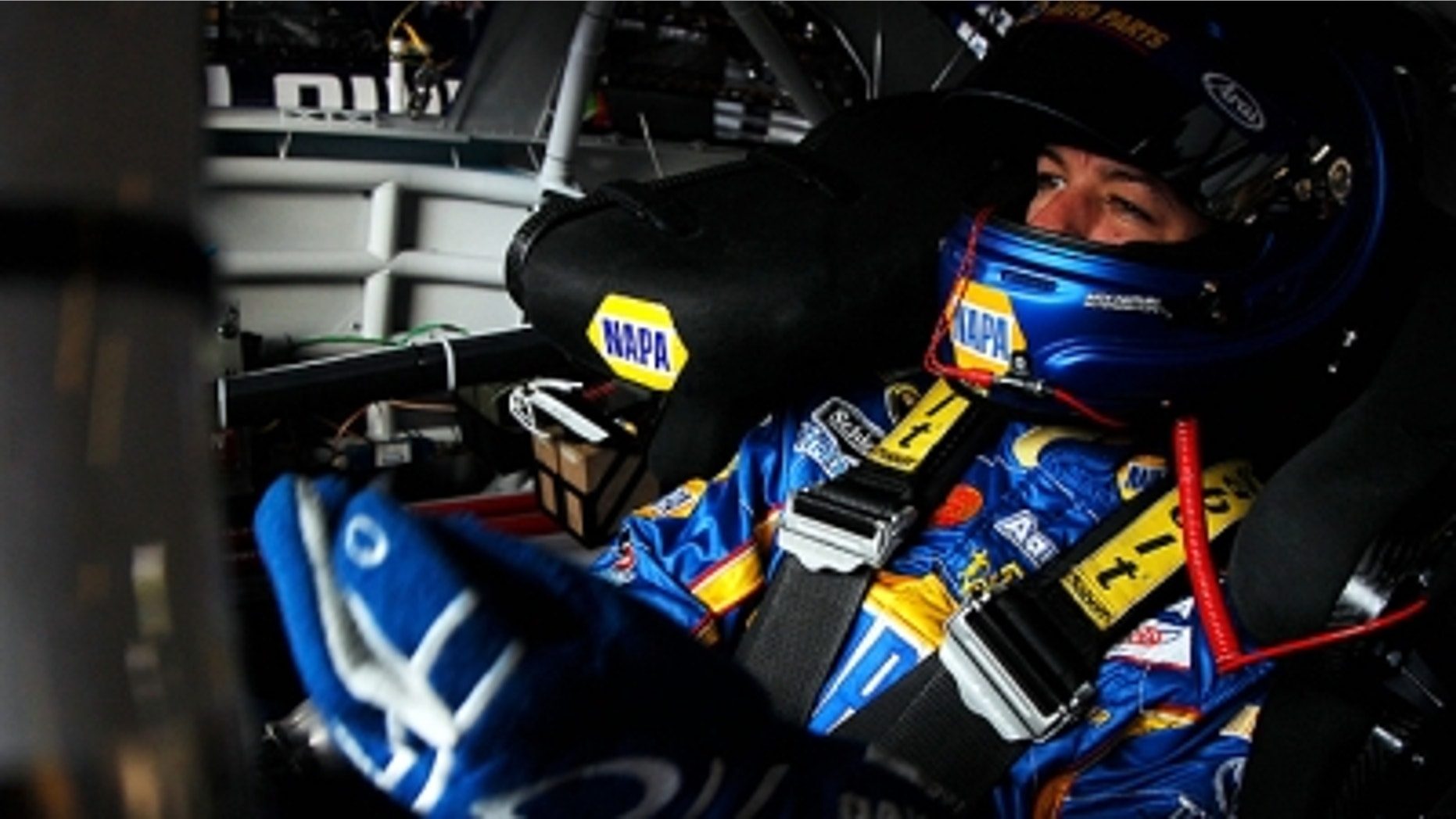 The numbers – and the frustration associated with them – must rattle around inside Martin Truex Jr.'s head.
From the fourth race of the season at Bristol to Race Eight at Kansas, Truex rang up finishes of third, eighth, fifth, sixth and second.
The toughest of those runs from an emotional context came two races ago at Kansas, where Truex led 173 laps but saw his car go away in the closing laps as Denny Hamlin charged to the win.
So close but yet so far. Truex has been searching for the second victory of his Sprint Cup career since winning at Dover in June 2007. Clearly, his individual program – and everything else at Michael Waltrip Racing – show elevated performance this year, but still the win is missing.
Despite his improving opportunities to get to victory lane, Truex says he won't push the issue and overreach. Although the rear end of his car slipped several times as he tried to catch Hamlin in the final laps at Kansas, Truex said he won't lose control while chasing success.
"It's just something you live with every day," he said of the balance between trying to win and not driving outside the safety zone. "To be honest, we drive on the edge like that every single lap at every single race. That's no different than when you're running 10th and trying to pass the guy for ninth.
"They look dramatic, but they really weren't. I knew at the time [at Kansas] there was a 98 percent chance that they weren't going to work, but I had to try just to please myself. I just had to try to do something even though I knew it probably wasn't going to work. I had to try. It really was no different or more out of control than we are every other lap on the race track."
Truex is 0-for-14 at Talladega but has four top-10 runs at NASCAR's biggest track. He figures to be in the mix Sunday.
Truex said he prefers big-pack racing over the tandem drafts that dominated Talladega and Daytona for second races.
" I feel like your destiny is in your own hands a little bit more," he said. "There's still a lot of risks out there with things happening, which always is at plate tracks. I just never really was a fan of having to have somebody push you, having to rely on somebody all the time to stick with you and make the right moves.
There were times when you'd want to go and the guy behind you would drag the brake and you'd lose him and you'd have to drag your brake.
"It's more fun when you just have to worry about controlling your own car and not worry what somebody else is doing."
Mike Hembree is NASCAR Editor for SPEED.com and has been covering motorsports for 30 years. He is a six-time winner of the National Motorsports Press Association Writer of the Year Award.