CUP: Talladega Bites Some Big Names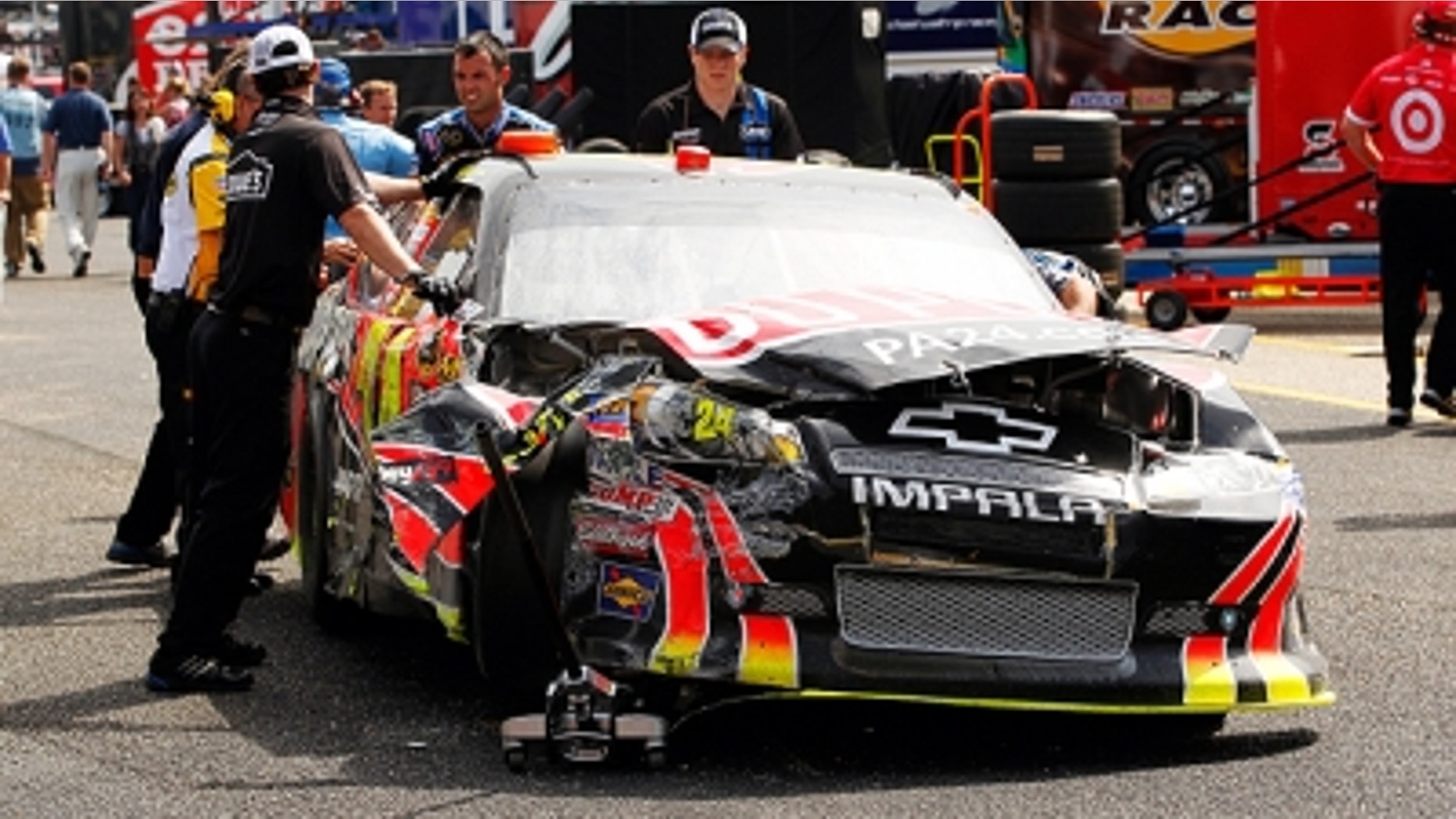 Brad Keselowski's victory in the Aaron's 499 at Talladega Superspeedway put him in good company with Tony Stewart and Denny Hamlin as the only two-time winners in the NASCAR Sprint Cup Series so far this season.
A fifth-place finish by Greg Biffle allowed him to hold on to the series points lead over his Roush Fenway Racing teammate Matt Kenseth, who moved to second in points, 7 points behind Biffle. Dale Earnhardt Jr. finished ninth in the race and is now third in points, just 9 back of Biffle.
But for some of the other big-name drivers in the series, Talladega was a nightmare, one that ultimately may have serious repercussions when NASCAR's 26-race regular season concludes.
For the second restrictor-plate race in a row, Hendrick Motorsports teammates Jimmie Johnson and Jeff Gordon failed to finish the event. Johnson lost an oil-pump belt after 61 laps, finishing 35th, while Gordon was 33rd after being snared in a multi-car crash on Lap 142.
Carl Edwards, who came so close to winning last year's championship, was caught in the same wreck that caught Gordon. Edwards' 31st-place finish dropped him back to 11th in points.
"We have had a lot better luck than this lately here," said Edwards. "I was hoping it wouldn't end up like this. It is too bad but we will just go race at Darlington."
But among NASCAR's heavy hitters, it is Gordon who has had the worst luck this season. In 10 races so far, he is a career-worst 23rd in points, with six finishes outside the top 20. Sunday at Talladega was another example of misfortune, as he got caught up in accident not of his own making.
"It's almost comical," Gordon said of his season of woe, but he clearly wasn't laughing. "... We were just in the wrong place at the wrong time."
As for Johnson, like Edwards he's yet to win a race and is on the edge of the top 10, falling two spots in the standings to eighth. He was leading the race when he encountered problems.
"It's just a bummer, up there leading the race and I could smell a little smoke and I looked in the mirror and said 'Oh, man, that is me smoking,'" said Johnson. "Here I am in the pits wishing I was out there racing."
Johnson was struck by the same malady as Ryan Newman suffered 19 laps earlier, when the oil-pump belt came off the No. 39 Stewart-Haas Racing Chevrolet.
"I smelled oil off of (Turn) 2 and felt the motor tightening up," said Newman, now 13th in points after his 36th-place finish, but with one victory to his credit. "I lost oil pressure and gained a bunch of water pressure. I just pulled it out of gear. I knew it was blowing up."
Tom Jensen is the Editor in Chief of SPEED.com, Senior NASCAR Editor at RACER and a contributing Editor for TruckSeries.com. You can follow him online at twitter.com/tomjensen100.