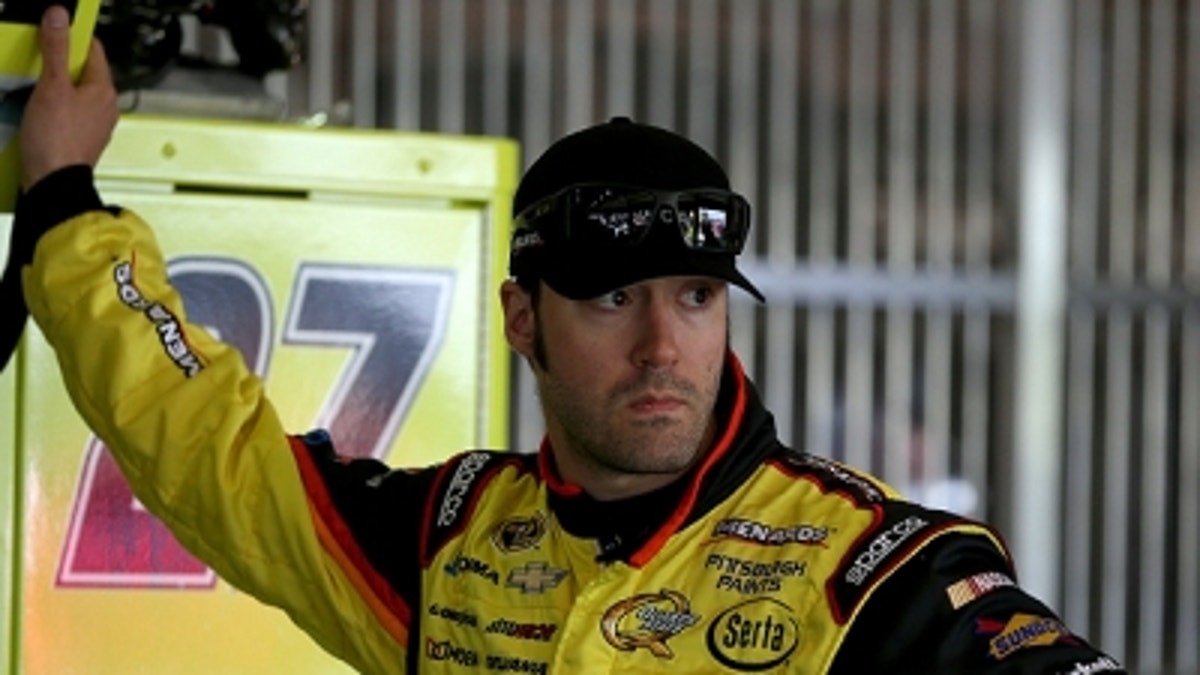 There's no Sprint Cup racing this week, and, for that, Joey Logano (and probably others) might be pleased.
It's the first – and one of only two – break in the schedule since the start of the season, and, with five races down and every sort of track except road courses visited, it's a convenient time to ponder the surprises of the early part of the year.
Among them:
PAUL MENARD – Menard has started strong in other seasons and then started a slow fade, but he's showing no signs of wilting to this point in 2013. The trajectory of his season has been all up – with finishes of 21, 20, 10, nine and, Sunday at Fontana, eight. He's eighth in points.
KURT BUSCH – Busch was expected to lift the profile of the Furniture Row Racing team, but he's gotten rather sassy about it lately. A fourth at Bristol and a fifth at Fontana have lifted him within striking range (13th) of the Chase group.
CARL EDWARDS – In a new partnership with crew chief Jimmy Fennig, Edwards' season could have spun out of control in Daytona after he crashed five times over the two weekends of Speedweeks. But he has rallied for three top fives, including a win, since and sits fourth in points in a season of recovery.
STEWART HAAS RACING – Tony Stewart, who probably remains irritated today after Sunday's kerfuffle with Joey Logano, has other reasons to be concerned. Five races into the season, his three-car team has no victories, and the points also are ugly. Ryan Newman is 20th, Stewart is 22nd and Danica Patrick, who has been mostly lost since a fine run at Daytona, is 29th.
JUAN PABLO MONTOYA – If this is going to be the turnaround season the Earnhardt Ganassi team expected, it's time to get moving. Montoya has a grim report card – finishes of 39, 12, 19, 30 and 38 and a point standing of 30th.
Mike Hembree is NASCAR Editor for SPEED.com and has been covering motorsports for 31 years. He is a six-time winner of the National Motorsports Press Association Writer of the Year Award.