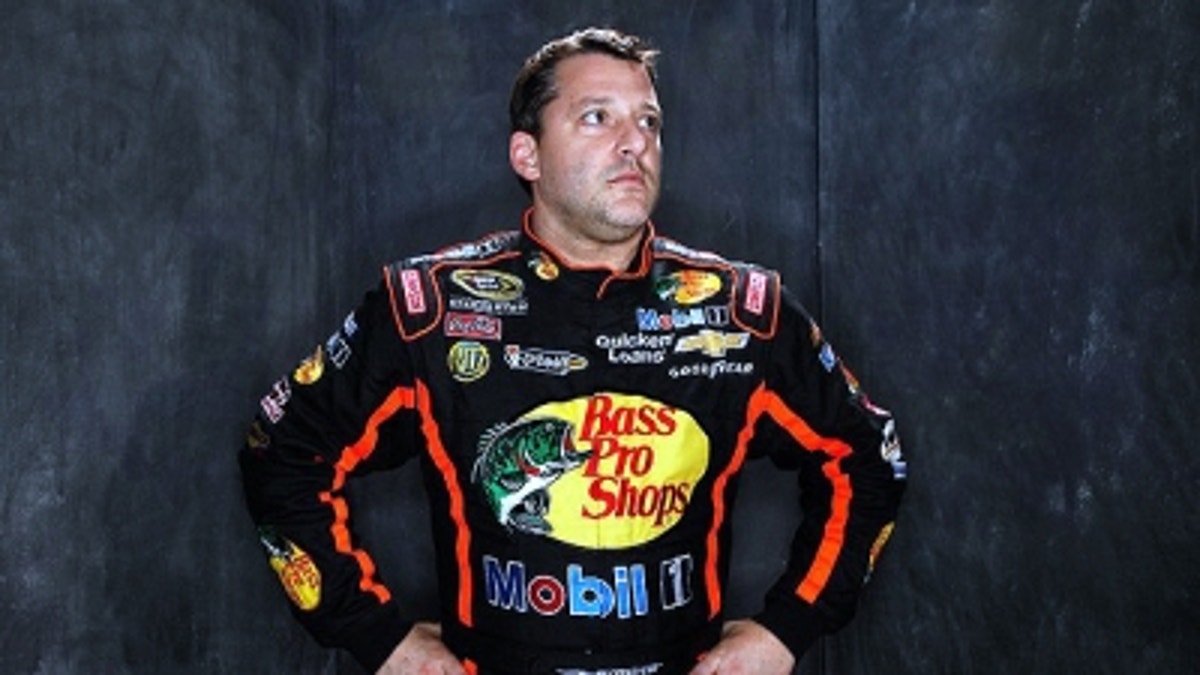 As one of the few drivers in the Sprint Cup garage to have raced in America's two biggest races – the Indianapolis 500 and the Daytona 500 – and not won either, Tony Stewart understands how cruel both contests can be.
Certainly, when pundits consider the success of a driver's body of work then championships and victories come into play. But the value attached to those two races will elevate a racer's cachet.
While Stewart has logged four Daytona victories in the July event, in 14 attempts at the Great American Race, Stewart's best finish is second in 2004. Despite his three Cup titles, will his career be judged differently should Stewart not take home the Harley J. Earl trophy?
"You can look at guys like Rusty (Wallace) and Mark Martin that haven't won it and never won it," Stewart said. "You never say it's OK because of . . . there's still that opportunity that it couldn't happen — that it might not happen. You approach each year with the attitude of doing everything you can to win it.
"If it doesn't happen all you can say is wait 365 days to do it again. That's the reality of it.
"That's what makes the plane ride home suck because you say, 'God, 365 days before I get another shot at it. There's nothing you can do about it. Yeah, you can go out and win the race the next week somewhere else but it's not the Daytona 500. Once you start the first race and once this first race is over, you either accomplish the goal or have to wait a whole year to do it again."
Stewart compares the feeling to losing the Indianapolis 500 – which he attempted five times. He won the pole in his 1996 debut but ended up in the garage with an engine failure – a problem which also occurred two years later. The best performance the Indiana native mustered at his hometown track was fifth while driving for team owner John Menard in 1997.
"It felt like you got mule-kicked and there was nothing you could do about it but think about it for a year," Stewart said. "You sit there and think about it — think about what you did wrong or what you could have done different. It's a miserable feeling waiting — feeling like you have to wait a whole calendar year to do it again."
Stewart relived a highlight reel of his Daytona 500 frustrations while watching a special on SPEED last week. Overall, Stewart has been fairly lucky on the 2.5-mile track in February. His most memorable wreck was 2001 when he flew over the top of then-Joe Gibbs Racing teammate Bobby Labonte's windshield with 27 laps remaining in the race. Stewart had an engine failure the following year but raced trouble-free until 2007 when he wrecked after Kurt Busch tapped his bumper and was scored the first driver out in 43rd-position.
"I saw three or four clips that we had a shot at and let get away from us," Stewart said. "Everything has to go right and the Indy 500 is the same way. Everything has to go right that whole day. Normally, you don't get to have a mistake and come back from it. It's hard to make up from a mistake. You look at the guys that have that trophy at the end of the day, they're guys that have had no drama at all during their race. It's one that you can't afford to make a mistake."
Stewart says it's pretty clear by the time the qualifying races roll around on Thursday who the contenders for the 500 will be. Still, there is no predicting how the drafting dynamic – or who will pair up and draft with whom – will change by Sunday, whose car can go the distance or which driver has fortune on his or her side.
"You do everything in your power to take care of the science side of it or the technology side and do everything you can to build the fastest car you got," Stewart said. "But then if you have to have the luck to go with it. Even if you don't have any drama with getting the car touched or being at the wrong place at the wrong time at the end it can take you out of the opportunity to take the best race car in the field and not give you a chance to get through.
"The drama involved in those two races and the pressure that you put on yourself, I've never had any other race like it," Stewart said. "Not any championship race, nothing. When you go to Daytona and you go to Indy, there's something about running those two races that you don't get anywhere else. You don't have that emotion and that's part of the equation that doesn't get factored into other races. It just doesn't exist."