CUP: Stenhouse Wants Consistency In Year One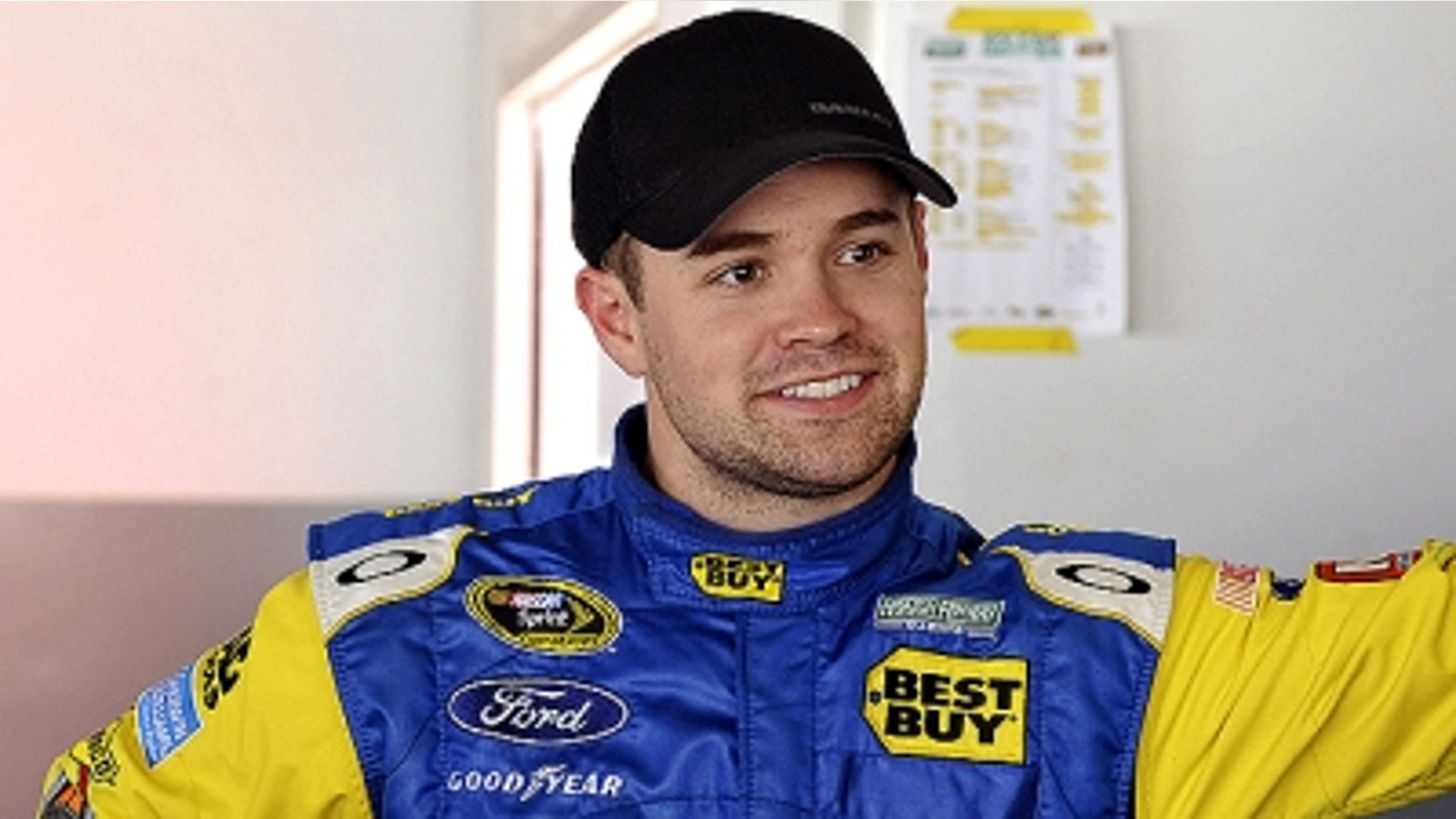 Some young drivers step into Sprint Cup racing very much under the radar, with relatively modest expectations and some time for adjustment.
This is not the case for Ricky Stenhouse Jr.
Winner of the Nationwide Series championship for the past two seasons, Stenhouse arrives in Cup full-time this season with one of the most visible teams in NASCAR – the No. 17 Roush Fenway Racing Ford outfit.
Matt Kenseth drove the No. 17 seemingly forever and established the car as one that could race for championships and contend for wins at virtually every stop along the way. Although Stenhouse might be given a little slack in his rookie season, he will be expected to reach that same level of success, particularly after demonstrating for the past two seasons in Nationwide that he has talent to get things done.
He said he doesn't have specific goals, although winning the Rookie of the Year title obviously will be one.
"I think for me we have to go out and try to win every week," Stenhouse said. "I think that is how you achieve your best results. You go out there and shoot for the best. That is what we are going to do and see how we start the season off and see where we end up."
Stenhouse's introduction to the Nationwide Series was fraught with errors. He had wreck after wreck, resulting finally in team owner Jack Roush putting him on the sidelines. But he returned in fine form, working his way to two championships.
The trick in Cup, Stenhouse said, is to build a level of consistency.
"I think that is the thing that I have learned over the past three years racing in the Nationwide Series," he said. "You have to be consistent. You can't make big mistakes. You have to take what the car and track will give you at that time and go on.
"I think looking back over the last couple of years, we really put ourselves in a hole when we tried to get too much. So this year I think we have to stick to our plan and be smooth and be consistent."
Scott Graves, who worked with Stenhouse as crew chief in a few Sprint Cup races last season and also was an engineer on Carl Edwards' Cup team, will be Stenhouse's crew chief this year.
"The guys seem to be working really well together," Stenhouse said. "I have a crew chief who is an engineer and two new engineers working together that weren't on the same team together. It is a little different getting everybody on the same page, but I think this test (at Daytona last week) is a perfect time for that."
Mike Hembree is NASCAR Editor for SPEED.com and has been covering motorsports for 31 years. He is a six-time winner of the National Motorsports Press Association Writer of the Year Award.