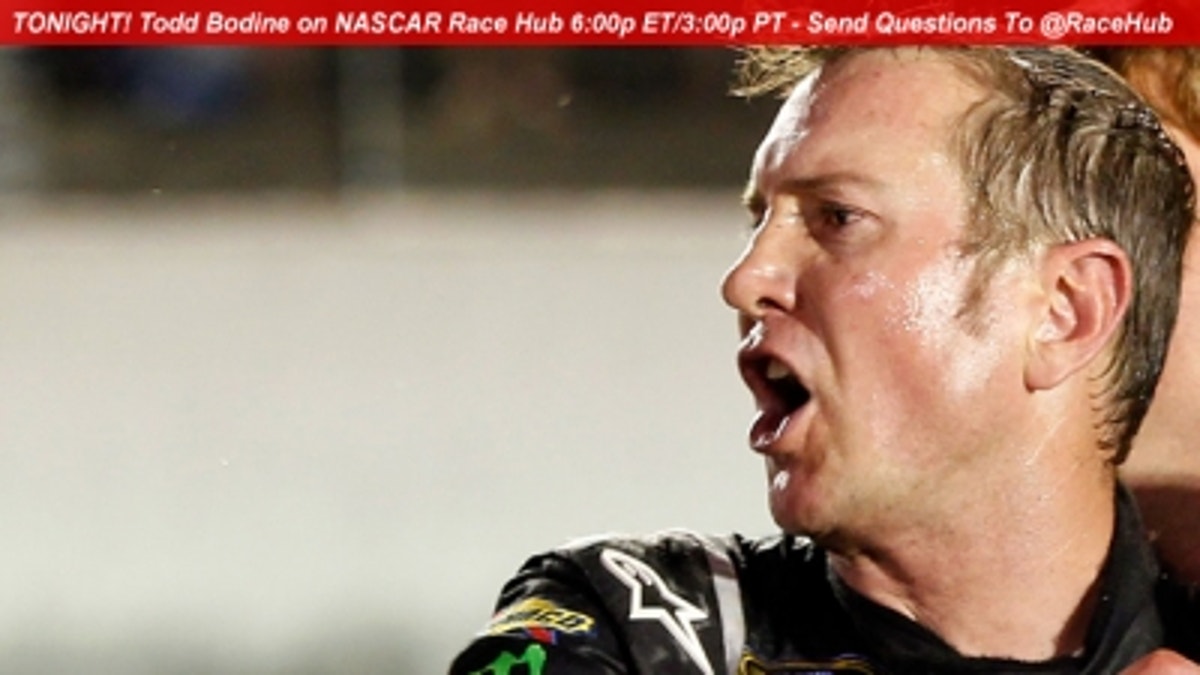 For the second time in less than a year, Kurt Busch's temper has cost him dearly.
Busch, driver of the No. 51 Phoenix Racing Chevrolet, on Monday was suspended by NASCAR until June 13 because of a confrontation with Sporting News reporter Bob Pockrass at Dover International Speedway following Saturday's NASCAR Nationwide Series race.
Pockrass asked Busch if being on probation caused him to race Justin Allgaier differently than might otherwise have. Busch and Allgaier made contact during the race and had an exchange afterwards.
"It refrains me from beating the s--t out of you right now because you ask me stupid questions," Busch told Pockrass. "But since I'm on probation, I suppose that's improper to say, as well."
The official NASCAR announcement read as follows:
"NASCAR has suspended Kurt Busch until June 13 and has extended his probation until Dec. 31 for his actions following the Nationwide Series race June 2 at Dover International Speedway.
"Busch violated Section 12-1 (actions detrimental to stock car racing; violation of probation; verbal abuse to a media member) of the 2012 NASCAR Rule Book. Busch had been placed on probation May 15 for his actions during the May 12 Sprint Cup Series event at Darlington Raceway. That probation was scheduled to end July 25."
SPEED will have much more on this story.
Tom Jensen is the Editor in Chief of SPEED.com, Senior NASCAR Editor at RACER and a contributing Editor for TruckSeries.com. You can follow him online at twitter.com/tomjensen100.