CUP: NASCAR Examining Kurt Busch's Actions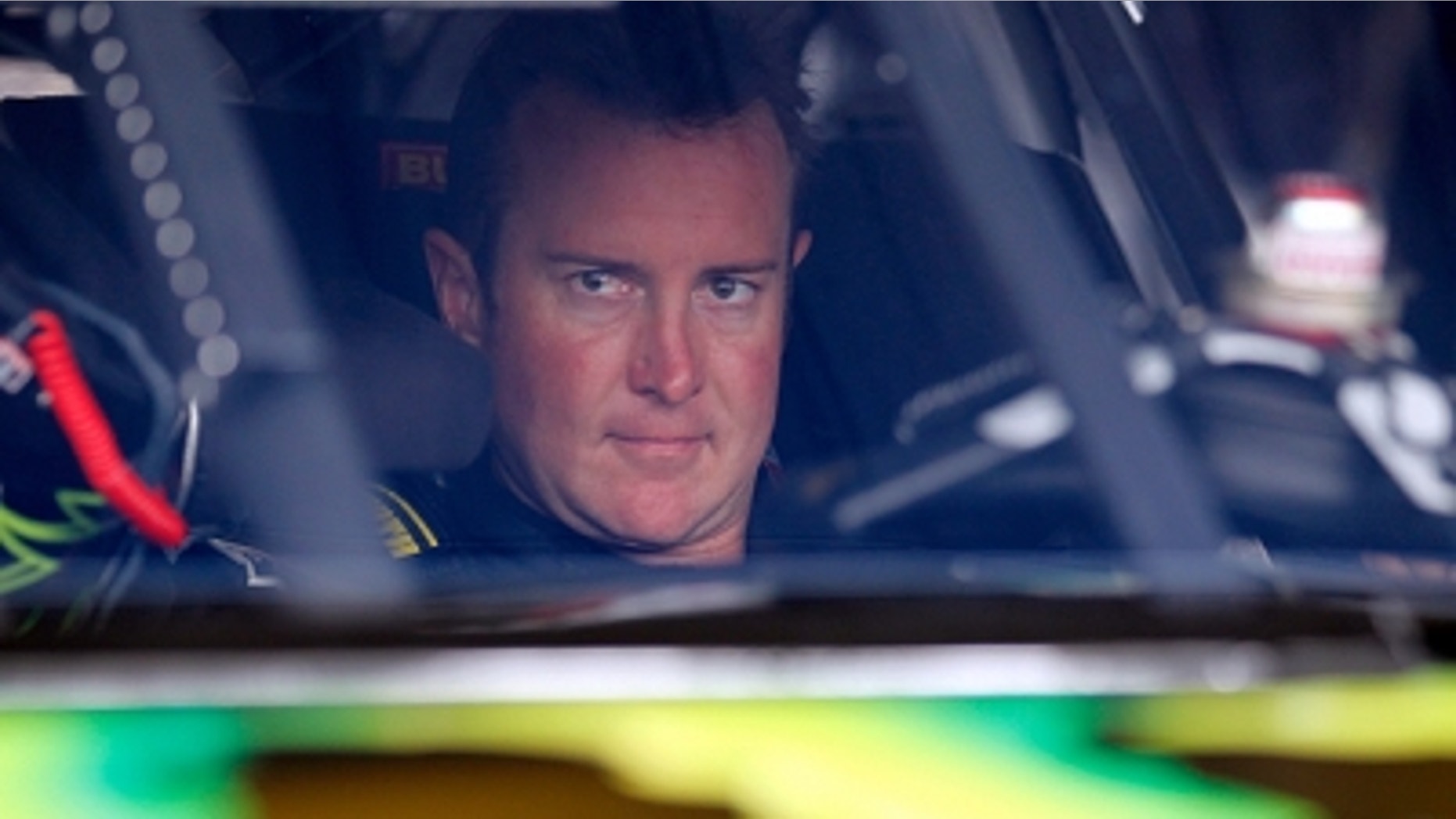 NASCAR is examining driver Kurt Busch's latest controversial incident, and a decision on possible penalties is expected in the next few days.
After an on-track encounter with driver Justin Allgaier and a tense post-race discussion with Allgaier following Saturday's Nationwide Series race at Dover International Speedway, Busch cursed a Sporting News reporter during an interview.
Busch, who is on NASCAR probation as a result of actions last month at Darlington Raceway, was asked if the probation impacted how he raced Saturday.
"It refrains me from beating the s--- out of you right now because you ask me stupid questions," Busch said. "But since I'm on probation, I suppose that's improper to say, as well."
Busch was fined $50,000 last year for a profanity-laced confrontation with television reporter Jerry Punch, among other problems, at the season finale at Homestead, FL.
"We are collecting all the facts and details to assist us in making a correct and fair decision," about Busch's Saturday encounter, NASCAR director of communications Kristi King said Sunday.
After the Homestead incident, NASCAR said it fined Busch, in part, because he "showed disrespect toward a media member, an incident that followed similar inappropriate media confrontations earlier in the season."
Busch drove his brother Kyle's car in Saturday's race, finishing fourth. Allgaier was fifth. Their cars touched early in the race, contact that sent Allgaier up the track but didn't produce a crash.
Busch said later that the contact was simply a part of racing and that Allgaier shouldn't have been upset about it.
Busch, who drives for the James Finch-owned Phoenix Racing team in the Sprint Cup Series, is scheduled to start ninth in Sunday's FedEx 400 Benefiting Autism Speaks at Dover.
Mike Hembree is NASCAR Editor for SPEED.com and has been covering motorsports for 30 years. He is a six-time winner of the National Motorsports Press Association Writer of the Year Award.