CUP: Kyle Busch – Johnson In League Of His Own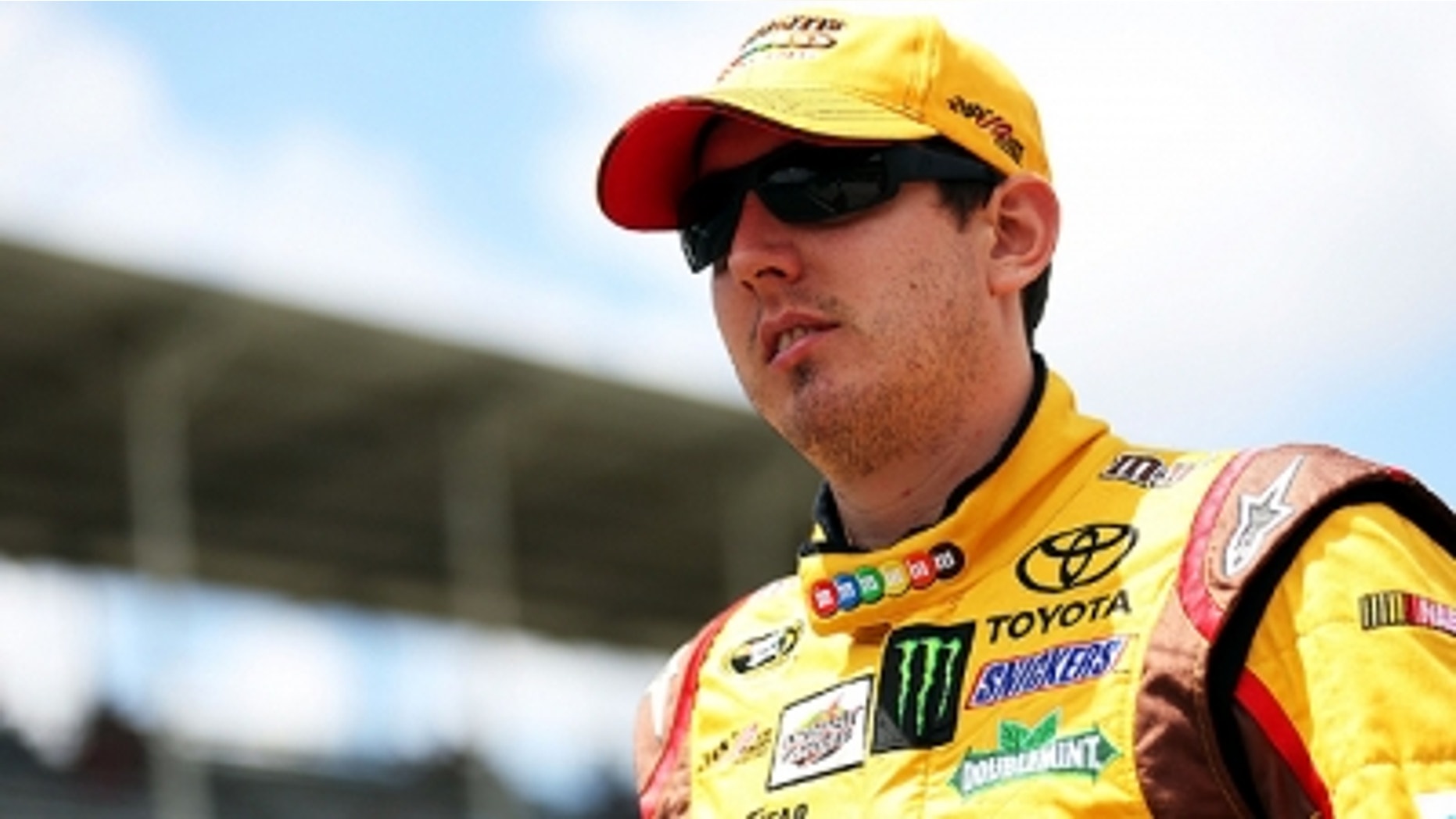 The Crown Royal 400 field was basically divided into two classes Sunday. Winner Jimmie Johnson was in one class, and everyone else was in the other.
Kyle Busch at least had the pleasure of being at the head of the second class. He finished 4.75 seconds behind Johnson, who led 99 of 160 laps, in second place.
"I don't know how you can go around this place that fast," Busch said of Johnson. "You've heard of guys in their own zip codes. He was in his own country today.
"We gave it everything we had. This feels like a win for us as bad as these last two months have gone."
Engine problems and other difficulties have slowed Busch in recent weeks. Sunday's finish was his first top-five run in eight races, and he stayed in position to take one of the two wild-card entries into the Chase for the Sprint Cup.
"I'm a lot happier today than I've been in the last two months," Busch said. "There have been so many frustrating days. All in all, I'm just excited about the opportunity to get going to Pocono and Watkins Glen, a couple places we're excited about getting back to."
Busch said he had a strong car Sunday but that there was no catching Johnson.
"Certainly, he was really, really fast, and you could see it on the restarts when he made it through the corners," Busch said. "He put his car anywhere he wanted it. His car was down and digging. He definitely had a lot of grip and was really fast."
Busch said passing is difficult on a normal day at Indy and very difficult when a team has a car as well-balanced and fast as Johnson's.
"It takes a lot of car to pass people here," he said, "and sometimes you're not able to do that. You've just got to be able to get up there and get up in front of them."
Busch left Indy still looking for his first win at the Brickyard. He has six top-10 runs in eight races at the track.
Mike Hembree is NASCAR Editor for SPEED.com and has been covering motorsports for 30 years. He is a six-time winner of the National Motorsports Press Association Writer of the Year Award.