CUP: Kyle 1, Kurt 0 At Las Vegas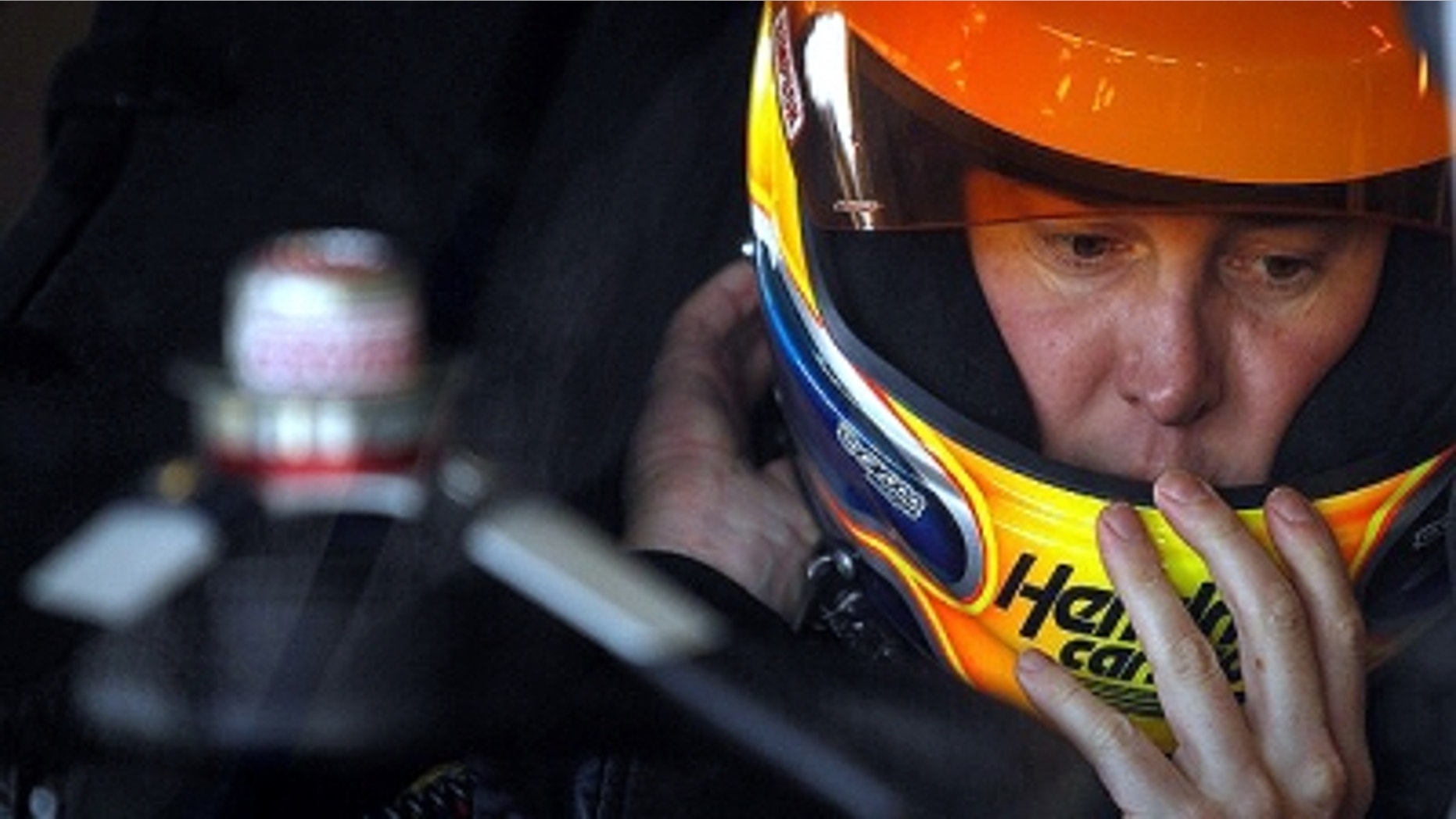 Of all the statistics the Busch brothers might pore over as they prepare for Sunday's third Sprint Cup race of the season – at Las Vegas Motor Speedway, this one perhaps stands out:
Kyle Busch 1, Kurt Busch 0.
Three years ago, Kyle Busch put a Joe Gibbs Racing car in victory lane at LVMS, becoming the first of the Las Vegas natives to score at their home track. He also won the pole that year.
Kurt, the older of the two, won the pole on the tour's next visit to the track but didn't win the race.
It can be safely assumed that Kurt is more than ready to catch up in this family rivalry.
Outside of the failure to win in 11 races, Busch's record at LVMS is rather good. He finished third in 2005 and ninth in 2004 and had a strong run going in 2002 before engine trouble arrived with 30 laps left.
"It's a tough track," Busch said. "I've only scored one top-five finish there, and, since they've repaved it, I have struggled a little bit getting those solid finishes.
"I actually thought we could win the race in 2002, which is the year Sterling (Marlin) won. We were right there, and then we ended up losing a cylinder with 30 laps to go. Then, other times, we've been off the lead lap because of either a wreck or an engine-related issue. In 2011, I spun out and still came back to finish ninth. It's just a place that can jump up and bite you quickly."
LVMS is one of the circuit's fastest tracks. Matt Kenseth set the speedway's qualifying record of 188.884 miles per hour last March.
In some ways, Busch said, the track is two different entities.
"I'd have to say getting the car to handle in turns three and four is the hardest part," Busch said. "The way the track is situated, the sun really bears down on turns three and four, and the tendency is for that to make those particular turns pretty slick.
"Turns one and two are in the shade for the biggest part of the race. So your car may be handling really well in turns one and two, and then you can end up sliding in three and four, so it's a challenge to find a nice balance between the two ends of the track."
Qualifying for Sunday's Kobalt Tools 400 is scheduled at 6:30 p.m. (ET) Friday.
Mike Hembree is NASCAR Editor for SPEED.com and has been covering motorsports for 30 years. He is a six-time winner of the National Motorsports Press Association Writer of the Year Award.