CUP: Kurt Busch, Furniture Row Ready To Go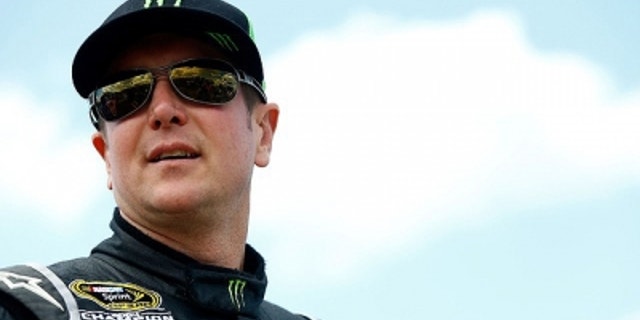 Kurt Busch officially took another turn in his NASCAR career Friday, describing his move to Furniture Row Racing as one that will carry the team to the Sprint Cup championship.
Busch spent much of a Friday morning press conference at Dover International Speedway defending his decision to leave Phoenix Racing and replace Regan Smith at the Denver, Colorado-based Furniture Row team, owned by Barney Visser.
The switch has been described as a lateral move by some in the NASCAR garage, and that description clearly irritated Busch, who joined Phoenix Racing at the start of this year.
"Everybody knows this 78 car has much more potential in it," Busch said. "The 51 is running equipment that's four years old, 2008 stuff. It's very obvious why to me this is not a lateral move.
"There are so many ways to define it. You guys just don't see it when you sit in here."
Smith currently is 23rd in Sprint Cup driver points with no top 10s this year. Busch is 25th in points with one top 10.
Busch also said he has selected Washington Nationals outfielder Bryce Harper, like Busch a native of Las Vegas, as his new "Zenmaster. I'm really looking up to Bryce Harper. He's so wise. He told the media no more clown questions."
Busch also mentioned NBA star LeBron James and said he is "going to take my talents to Denver."
Busch earlier agreed to drive for Furniture Row at the start of the 2013 season, but the partnership has been moved up and now will start with the Charlotte Motor Speedway race Oct. 13.
"This is a partnership that puts two programs together such as myself and Furniture Row on the same page to move the needle," Busch said. "We all want to go out here to try to win races, try to compete at top levels. You need teams, you need drivers, you need engineering support. You need all the different elements of a program to be superior.
"When you get into the Chase, you have teams that have the highest level driver, highest level pit crew, highest level engineering support, engines and everything else. That's what I think Furniture Row has. It's a diamond in the rough. This program is undiscovered and hasn't reached their full potential."
Busch said starting the partnership early will give the team a jump on 2013 "so that way we don't go into Daytona with that deer-in-the-headlights feel."
Mike Hembree is NASCAR Editor for SPEED.com and has been covering motorsports for 30 years. He is a six-time winner of the National Motorsports Press Association Writer of the Year Award.