CUP: Kingpins Still Looking For Wins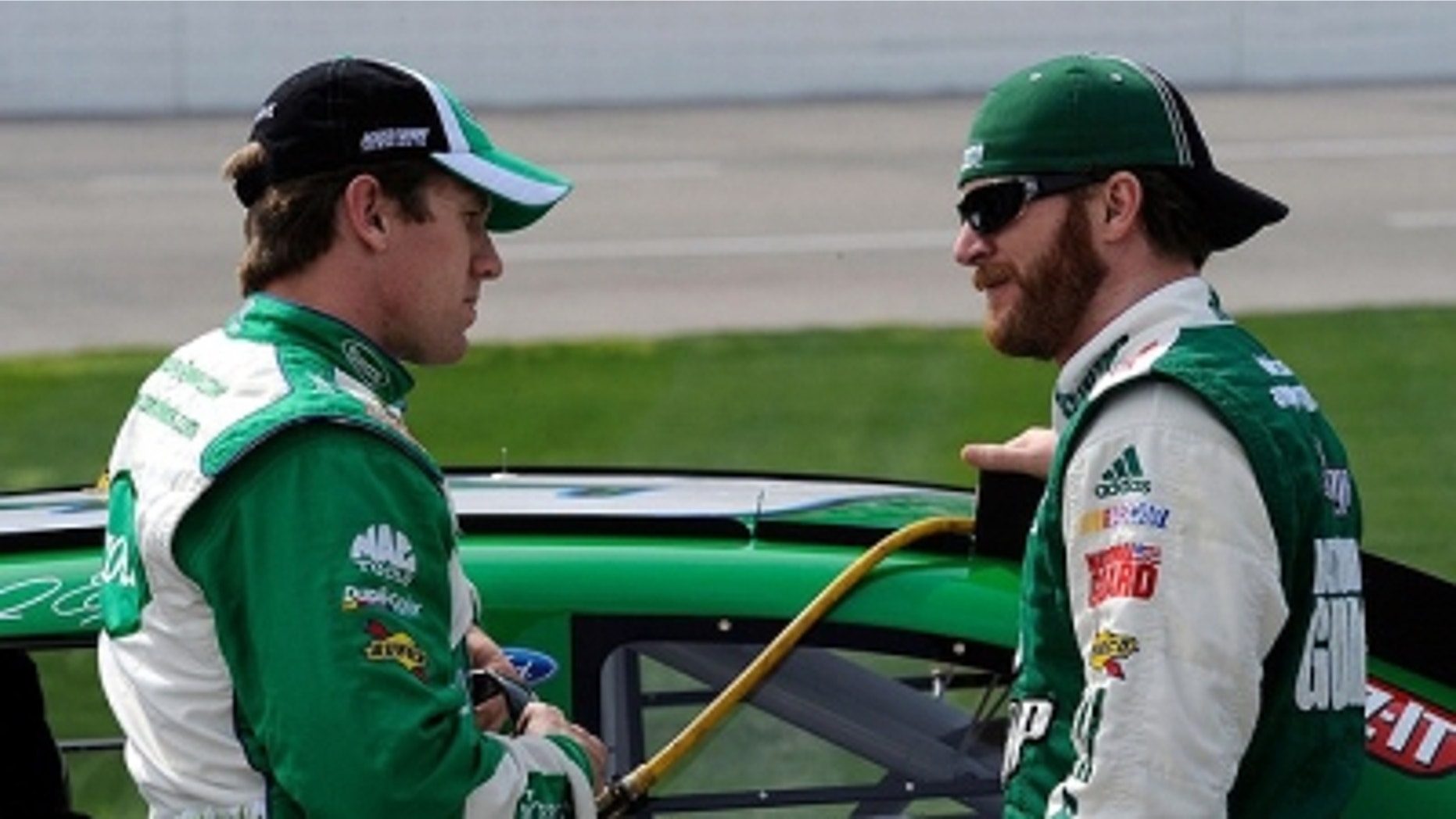 With only a lap left in the 402 that made up the Coca-Cola 600 last year, Dale Earnhardt Jr., with the lead, could see the beginning of the end of his long winless streak.
Instead, Earnhardt Jr. ran out of gas and Kevin Harvick slipped past to win the race, and Junior's winless run has continued through another year and to the start of another 600, this one scheduled Sunday night at Charlotte Motor Speedway.
Junior will be trying once more to ring the victory bell, but he is not alone among the sport's major gunslingers still looking for a victory this season.
With 11 races in the record books, some big names still have big zeroes in the victory column. In fact, five – Earnhardt Jr., Martin Truex Jr., Harvick, Carl Edwards and Clint Bowyer – of the drivers in the top 12 in points are winless.
Other notables with zeroes are Joey Logano, Kasey Kahne, Jeff Burton, Juan Pablo Montoya, Jeff Gordon, Mark Martin and Sunday night's front-row qualifiers, Marcos Ambrose and Aric Almirola.
For Kahne, from whom big things were expected this year after his move to giant Hendrick Motorsports, it's a matter of putting all the pieces together, he said.
"I feel like we are running pretty well since the start of the season, [but] we really haven't made those big gains yet," Kahne said. "I think, as a company, it's obvious that we have the speed and it's all right there. We just need to put it together.
"I felt good about kind of where we have been all season long and just trying to put it all together. It's a different program, the cars are a little bit different and the way they drive compared to things I've been in, in the past. Just trying to figure those balances out for the race. The 600 is going to be such a long race starting in the day and going to night and all that. It's something that we really need to work hard on Saturday."
As for Junior, he said he's moved past last year's disappointment.
"You definitely feel like one got away, or when you come close to winning a race like that you definitely think about what you might have could have done different, or if only this or if only that," he said. "You don't think about that too much. You can get distracted and not really be thinking about what you're trying to do that moment.
"If the car is good enough and we're good enough and do everything we need to do, we'll be right there with an opportunity to win a race, and that's what you have to concentrate on.
"It was really unfortunate there wasn't just a little bit more gas in the car or whatever to get us to victory lane because that would have been a great way to cap off a pretty good weekend. So it was a bit frustrating over time. But we ran good and we came here. I feel like, I've said it all year long, that I think we're a little bit better team than we were last year."
Truex, who is sixth in points despite still looking for his first win, said it's easy to find sympathy for a driver in Earnhardt's situation last year.
"It's so hard to get in position to win one of these things now," he said. "That's as close as you can ever get. Coming off [turn] four and running out of gas, you don't get any closer than that. I've talked to you guys this year a few times about the agony of defeat, so to speak. You feel like you have the best car [and] in position to win and you do something wrong or something doesn't go your way and the next thing you know you run second or third – and you're mad and you're like, 'Man, why the heck did that have to happen?'
"Coming off of turn four and running out of gas is about the absolute worst way to lose a race. I definitely felt for him there."
Mike Hembree is NASCAR Editor for SPEED.com and has been covering motorsports for 30 years. He is a six-time winner of the National Motorsports Press Association Writer of the Year Award.