CUP: Johnson's Daytona 500 Car Fails Inspection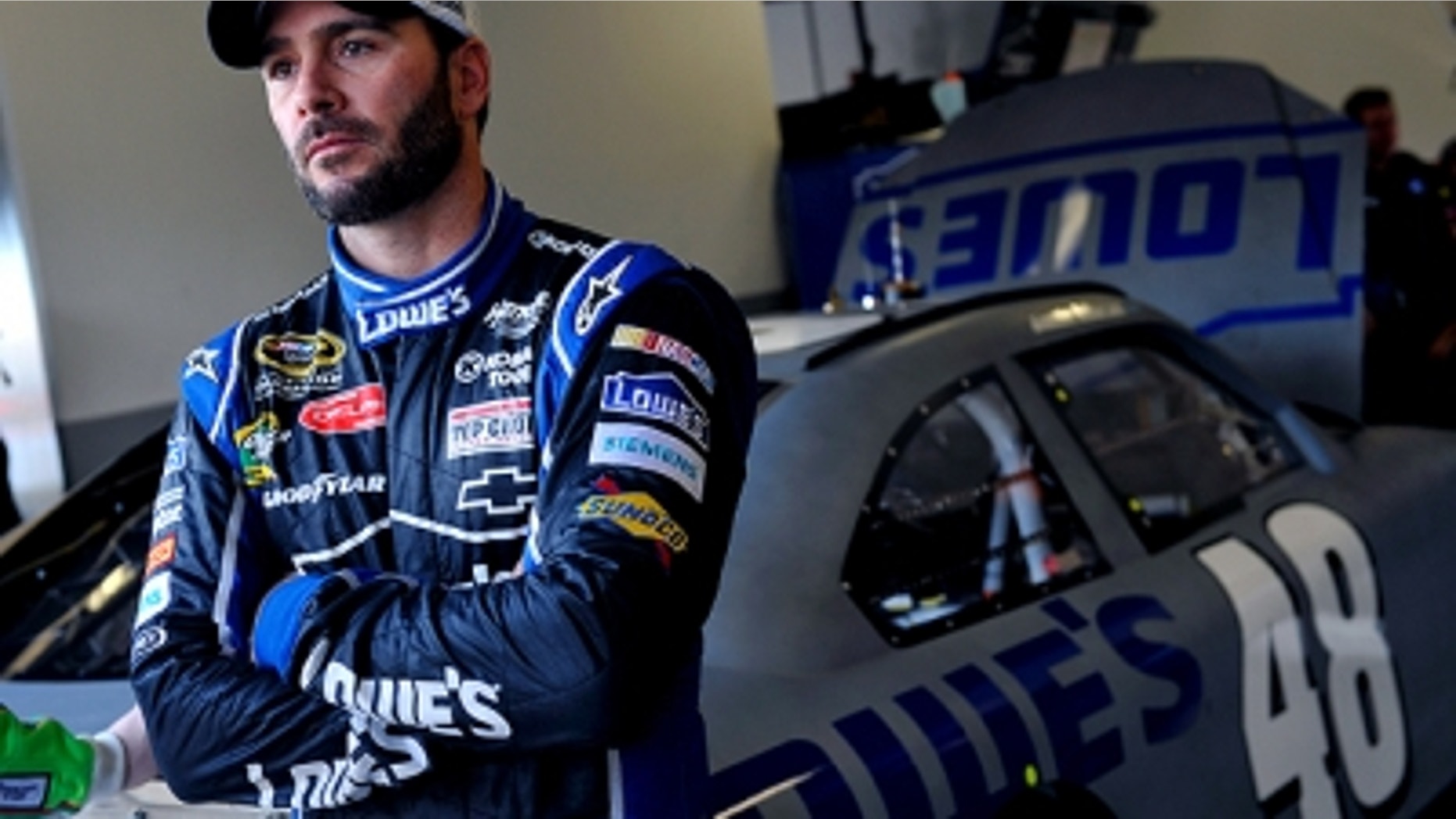 The creativity apparently has begun.
During Friday's inspection process for Daytona 500 entries at Daytona International Speedway, NASCAR officials confiscated "C" posts from the No. 48 Hendrick Motorsports Chevrolet of driver Jimmie Johnson, saying the parts were modified beyond rules limits.
C posts are located near the back of the race car, between the roof and quarter-panel.
The parts were on display Friday afternoon at the NASCAR transporter/office, a practice that is followed any time illegal parts are removed from race cars.
The team was allowed to repair the area to make it conform to requirements, but the parts will be taken to NASCAR's Research and Development Center in Concord, NC, and it is likely that the Hendrick team will be penalized the week after the Daytona 500.
The three other Hendrick Motorsports Chevrolets – those of Dale Earnhardt Jr., Kasey Kahne and Jeff Gordon – passed inspection. A Hendrick official said each of its teams is free to develop C post configurations as it sees fit and that each Hendrick car isn't identical.
Since NASCAR templates don't cover every bit of the car's surface, teams typically look for tiny margins in which they can make improvements.
The 48 car that failed inspection was the Chevy the team plans to use in the Daytona 500, not Saturday night's Budweiser Shootout. Teams use different cars in the two events.
Chad Knaus, Johnson's crew chief, has been known to test the edges of NASCAR rules – and occasionally go beyond them. He has been fined numerous times by the sanctioning body and has been suspended from competition.
Mike Hembree is NASCAR Editor for SPEED.com and has been covering motorsports for 30 years. He is a six-time winner of the National Motorsports Press Association Writer of the Year Award.