CUP: Hamlin's Strategy Didn't Work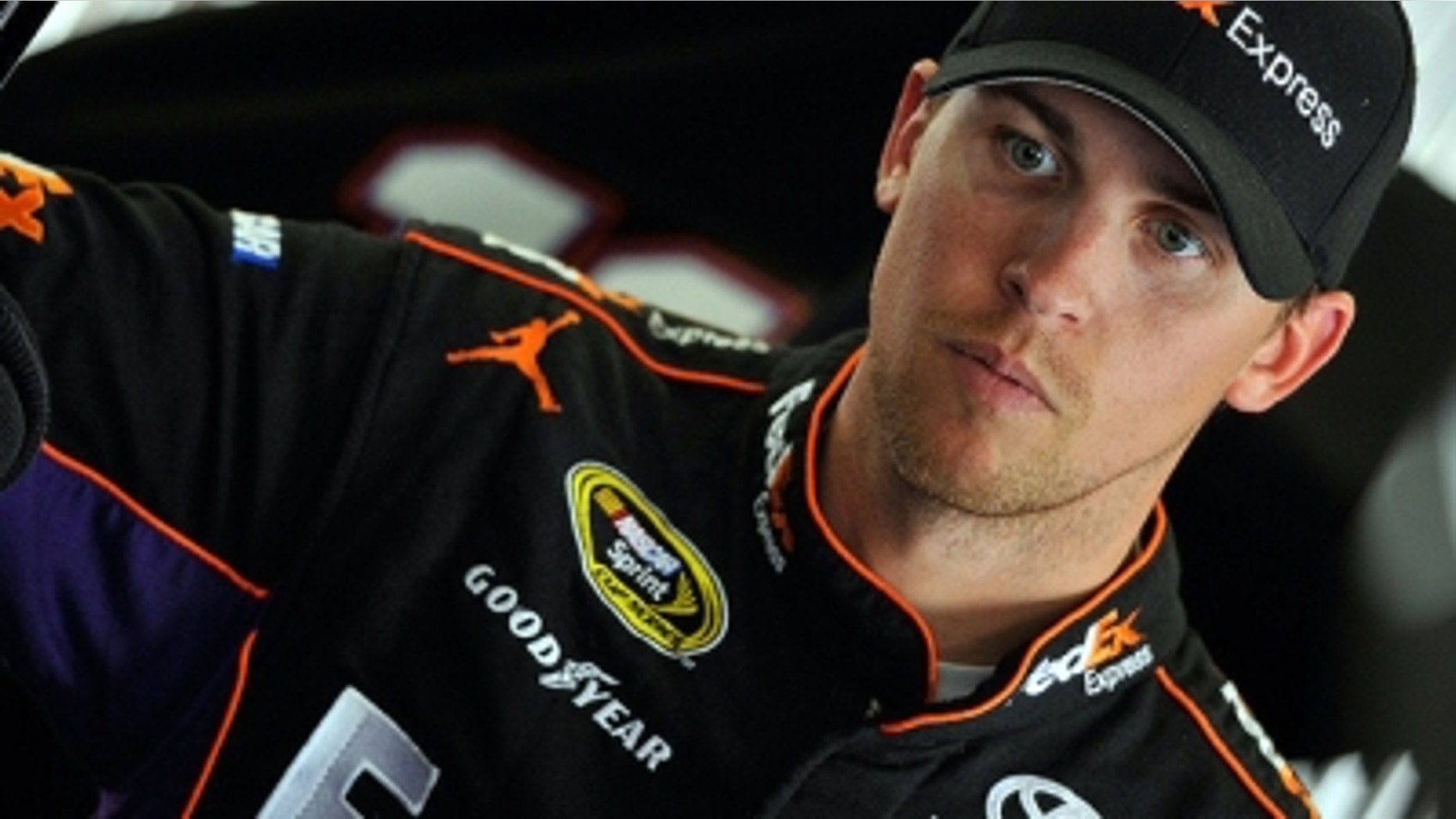 Denny Hamlin made the wrong bet on Sunday, though the truth is, it's likely not going to make much of a difference in the long run.
Hamlin was running second behind Tony Stewart in the Auto Club 400 at Auto Club Speedway when heavy rain began to fall on Lap 125. Under the subsequent caution, leader Stewart feinted like he was going to pit, but veered back on the track at the last moment, while Hamlin came in for service with his No. 11 Joe Gibbs Racing Toyota.
Hamlin rejoined the race in 11th place, and on Lap 129, NASCAR declared the race official, ending it because of rain. Had he stayed on the track, Hamlin would have picked up nine additional points and would be third in the NASCAR Sprint Cup points standings now instead of seventh.
In the grand scheme of things, it probably won't be a big blow to Hamlin. He already has one race victory and isn't likely to miss the Chase for the Sprint Cup, so he could afford to gamble, especially this early in the season.
Hamlin's logic was that if he didn't pit under caution and the race went green again, he would have had to pit soon after the green and likely then would have had no chance of winning.
"This is the strategy that we made," said Hamlin. "We were planning on the race going back green. If it doesn't, then we'll lose some spots. If we chose to stay out there, then we were going to have to be behind all the cars that pitted. Then your chances of winning decreases greatly. You either give up a few spots if it finishes up here, or you lose a chance to win in the grand scheme of things."
It was a curious strategy, given that the weather radar clearly showed the rains would stay at the track for a minimum of several hours, but Hamlin defended the plan after the race, saying it was his only chance of winning.
"I feel we took the safe move," he said. "The risky move was to stay out."
Asked if he was frustrated to finish 11th, Hamlin allowed as how he was.
"A little bit. We have a good car," he said. "We have a top-two or (top-) three car — had it all day. We just now got it to where we can run these guys down and get to Tony and then it rains. It's just one of those things."
Tom Jensen is the Editor in Chief of SPEED.com, Senior NASCAR Editor at RACER and a contributing Editor for TruckSeries.com. You can follow him online at twitter.com/tomjensen100.