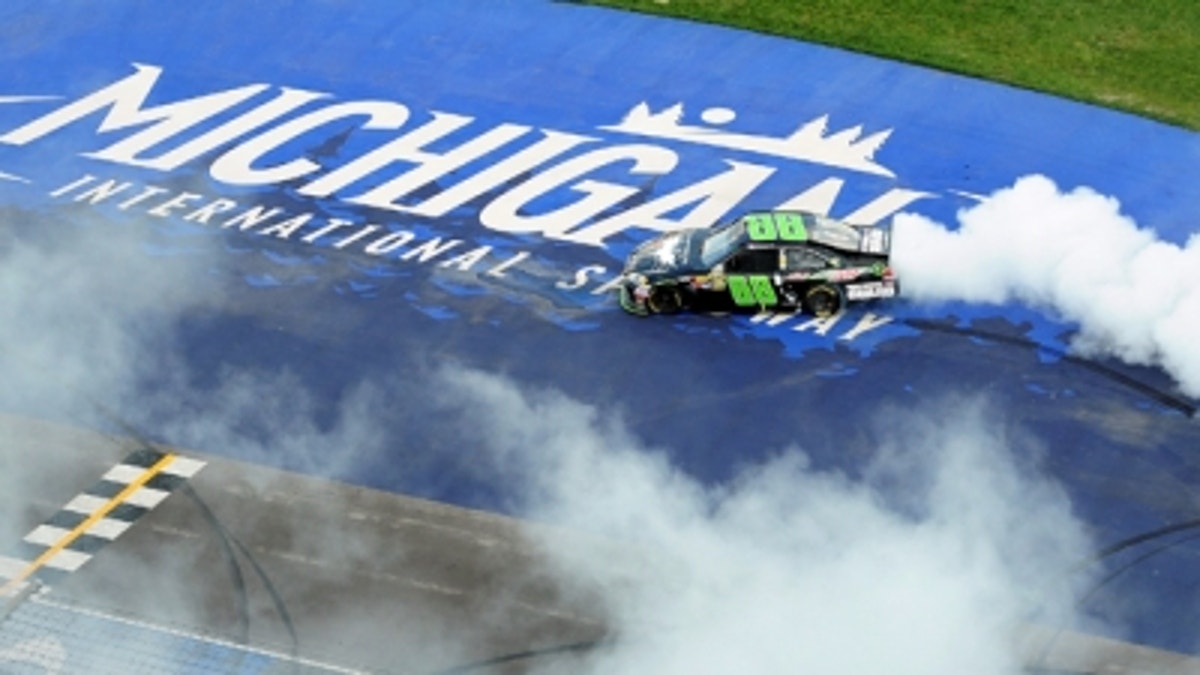 The winless streak over, Dale Earnhardt Jr. can afford to breathe a little easier these days.
Unless he wants to start thinking championship.
"We've been doing this a long time and haven't really competed for a title yet," Earnhardt Jr. said Friday. "This seems to be my best opportunity. I expect to be in that conversation and answering questions relating to that as long as we can keep up our consistency and stay strong."
Consistency is Junior's middle name this season. He has finished in the top 10 in 12 of the season's 15 races and is the leader in that category. Matt Kenseth, the point leader, and Jimmie Johnson have 11 top-10 runs to sit second to Earnhardt Jr. No other driver has more than nine.
The trick, Junior said, to is keep operating at that level and to polish the product.
"You keep going to the race track and keep studying and learning and take the best thing you can to the race track each week," he said. "If you have a bad week, you have to put it behind you.
"We have a lot of confidence, and we're feeling really good about what we're doing. It's the best I've felt in a long time. You just try to keep doing your job and do it better.
"Can I work harder? Can I be smarter? What can I do to bring even more to the table? In this sport, there's always someone else who's going to take it up a notch."
The Michigan victory last week won't fade for a while. Junior said the reaction he has received "is bigger than what you imagine because a lot of people will reach out to you that you don't think about."
Earnhardt Jr. said he was pleased that musician Charlie Daniels – they met several years ago – took the time to tweet about the win, and he said he enjoyed the fact that his teammates and several other drivers stopped by victory lane to congratulate him.
"You go and congratulate people when they win, and you don't know what it means to them," he said. "But it means a lot. That was pretty cool for those guys to do that. All kind of cool stuff like that has been happening all week long."
The victory, Junior said, "helps us a lot as far as feeling like we can contend. For us, I think it makes us more hungry. It's good to know we can do it, that we got it done, and we want to do it again."
Mike Hembree is NASCAR Editor for SPEED.com and has been covering motorsports for 30 years. He is a six-time winner of the National Motorsports Press Association Writer of the Year Award.