CUP: Bowyer Strengthens Chase Standing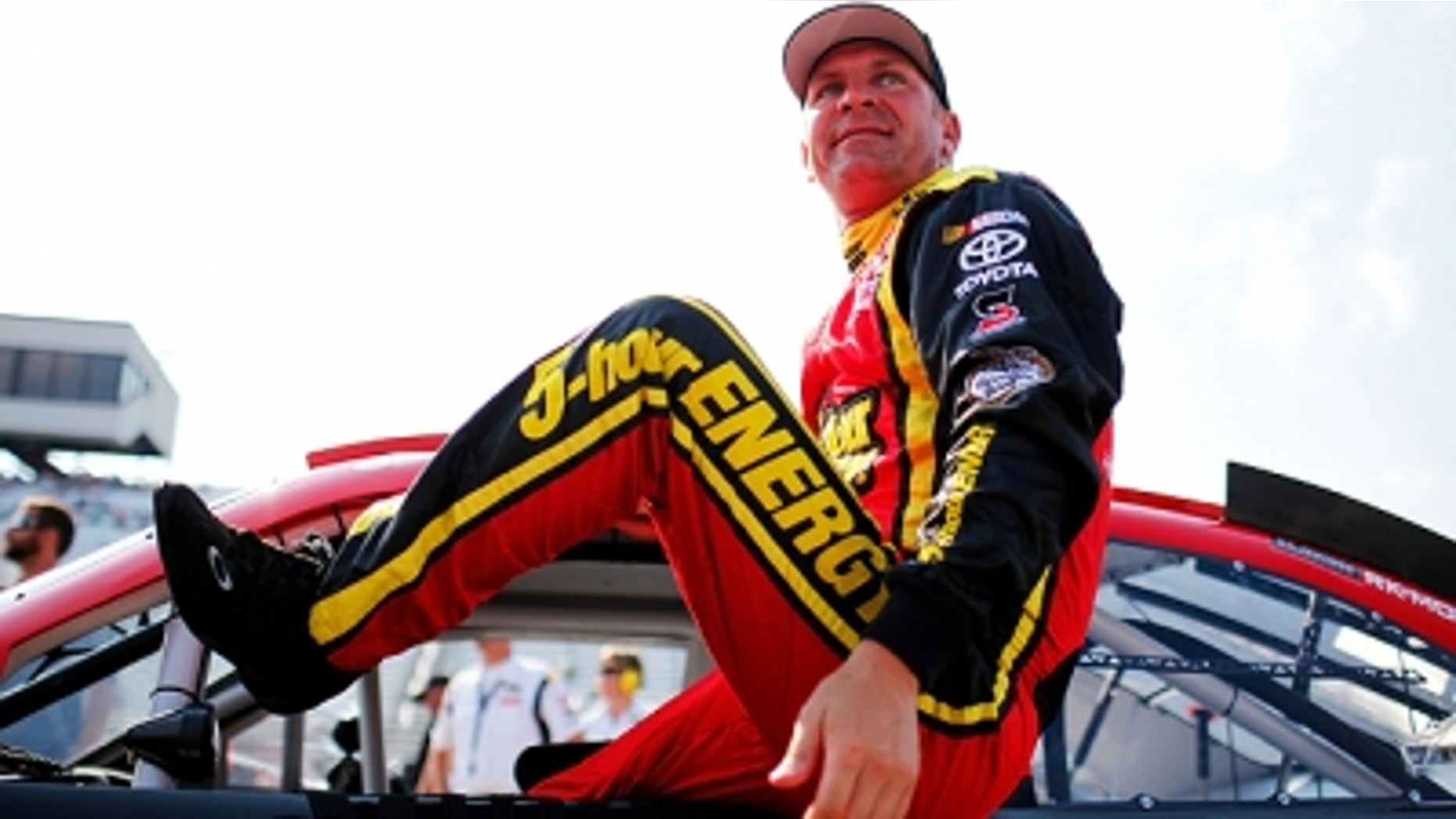 Clint Bowyer made another strong move Sunday toward placing himself in the Chase for the Sprint Cup in his first season with Michael Waltrip Racing.
Bowyer rallied over the closing third of the race and rolled home third – behind winner Kasey Kahne and the race's dominant driver, Denny Hamlin – to jump one spot in the point standings to ninth.
Bowyer thus ended a mini-slump. After winning at Sonoma, he had finished 16th at Kentucky and 29th at Daytona after being involved in an accident. He had fallen from seventh in points to 10th.
"It feels good to have a solid weekend after a couple bad weekends," Bowyer said. "Humbling sport. You go from a win, crashed out, back to the podium. Good timing."
Bowyer was 13th with 100 laps to go but roared through the field to challenge in the top five in the final miles.
"It was a long, hard-fought battle for our team," he said. "We were just off. From the start of the race, I was too loose [but] too tight in the middle. You know when you have that problem, you're in for a long day because the minute you fix one, you make the other one worse. You get what you got. So you got to make the best out of it.
"We were able to chase some air pressures around, but fundamentally we were a little off. … I got aggressive there, got on the inside and got past a lot of cars and kind of put us in position to put two tires on the next stop, keep the track position and stay up front."
Although Bowyer is in relatively good position in the Chase race, he said he'll worry up to the final pre-Chase race at Richmond.
"No, not until we go to Richmond – until you're in, put one of them Chase hats on, that's when the pressure quits," he said.
"Hopefully, we'll be far enough ahead. … I've been on that bubble before going into Richmond. It's nerve‑wracking times. It is what it is. That's what makes this sport what it is."
Mike Hembree is NASCAR Editor for SPEED.com and has been covering motorsports for 30 years. He is a six-time winner of the National Motorsports Press Association Writer of the Year Award.