CUP: A Junior Achievement?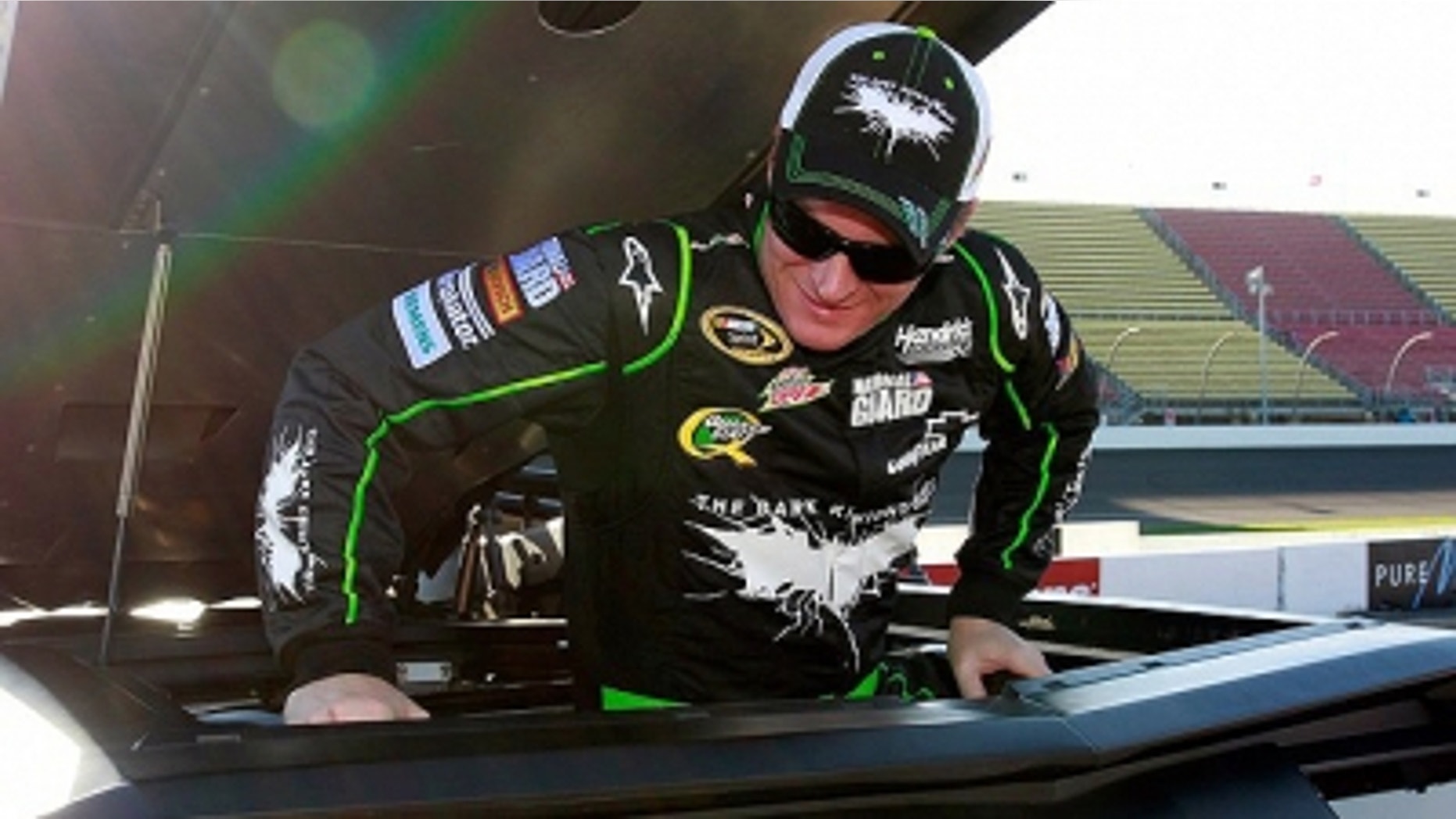 Jimmie Johnson traveled through a relatively mild winless streak from the final weeks of the 2011 season into the opening months of 2012, giving him somewhat of a feel for the struggles of his teammate, Dale Earnhardt Jr.
"You guys bust my stones after 16 [winless] races; I can only imagine four years," Johnson said, smiling. "It's been tough on him. I think that we all pay very close attention to what's going on with the No. 88 and the speed in the car and how competitive he is. This year … we all know that a win and then multiple wins are right around the corner. He continues to carry the flag in the points for Hendrick Motorsports, leading a ton of laps and doing all the things he needs to. Those guys are real close to being on."
The topic of Earnhardt Jr.'s long winless streak is a big one at Michigan International Speedway this weekend because Sunday's Quicken Loans 400 will mark the four-year anniversary of Junior's last win – scored at the two-mile track in June 2008. Since that day, his career Sprint Cup win total has stalled at 18. That was 143 races ago.
The weight of the streak isn't oppressive for Earnhardt Jr. He has been running well this season – second in points, 11 top 10s in 14 races – and essentially sees a win – or wins – as inevitable if the team stays on course.
"I feel like we're getting really close," Earnhardt Jr. said. "We've been really competing well and have been competitive every week and at every track. And that feels really good to say. The team is excited. We ran great last week. We had a strong car.
"We're just kind of going to each race track every weekend and seeing what kind of car we can put out on the starting grid on Sunday. I feel like if we keep going, we're going to win some races. We've just got to keep working."
Earnhardt Jr. said the positive difference this year, despite the lack of wins, is that the team is on course to do well.
"I feel better right now than I have in the last several years when we weren't competing well," he said. "We were miles from winning, you know? We were so far away from being able to compete and win a race and be competitive enough to win a race that that was a tough question to answer. Now, it just feels like it's right around the corner.
"So, I'm getting excited. I'm getting more and more excited the more we run this year. The last couple of weeks we seem to have improved more as a team. Last year, we kind of held steady all year and we did well, and we were happy how we finished in the points, but we really just kind of held it steady the entire season. We didn't really find speed throughout the year. But this year, we've been able to start off good and now in the summer here in the last couple of weeks, we've found good speed more than we really had at the start of the year, which is really what teams that I see win races do."
The question – when are you going to win? – follows Junior to every track, but he says the constant attention isn't a bother.
"I feel like it's just a realistic inquiry, and I feel pretty comfortable answering that question," he said. "And I've been honest. When you ask why we haven't won, I feel like I've told you how terrible we might have been and why we weren't winning or how close we are and that it's right around the corner. I'm just telling you my gut feeling.
"But I don't feel like you guys (media) have asked the question too many times because I think that if you weren't asking that kind of question, I'd be a little worried that nobody gives a dang when you're going to win. And then not too many people are paying attention to you or following you. So that's a good thing in a way, and we'll just keep going. We're getting close, and we've got speed, and we've just got to put it together to win races."
Mike Hembree is NASCAR Editor for SPEED.com and has been covering motorsports for 30 years. He is a six-time winner of the National Motorsports Press Association Writer of the Year Award.