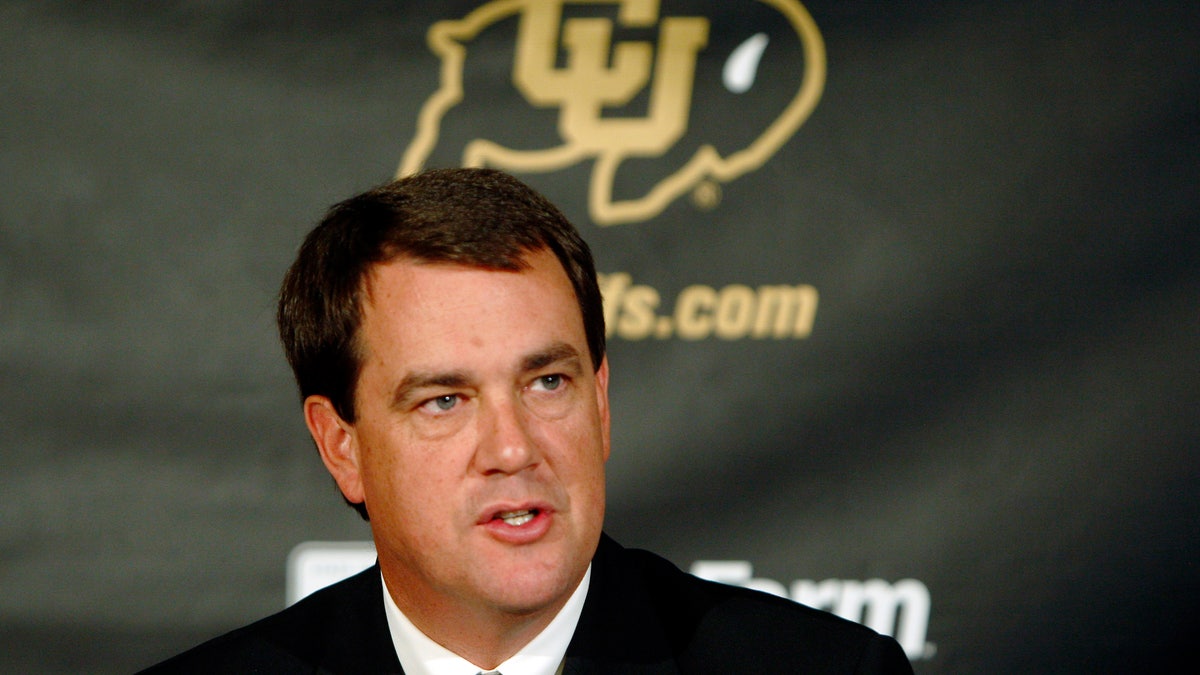 BOULDER, Colo. – A school official says the University of Colorado will pay athletic director Mike Bohn $918,000 following his resignation.
CU spokesman Bronson Hilliard wrote in an email on Wednesday that the funds will come out of athletic department revenues, not from taxpayer dollars or tuition. KMGH-TV in Denver first reported the figure.
Bohn submitted his resignation Tuesday after eight years in charge of the athletic program. Reasons for his resignation weren't disclosed.
Under Bohn, the Buffaloes moved from the Big 12 Conference to the Pac-12 and sent their basketball teams to the NCAA tournament. Colorado struggled on the football field, though, as Bohn fired two coaches and pushed a third out the door.
Chancellor Philip DiStefano says the next athletic director should be someone who can focus on key goals, including fundraising.