Cristiano Ronaldo delivers in new Nike ad titled 'The Switch'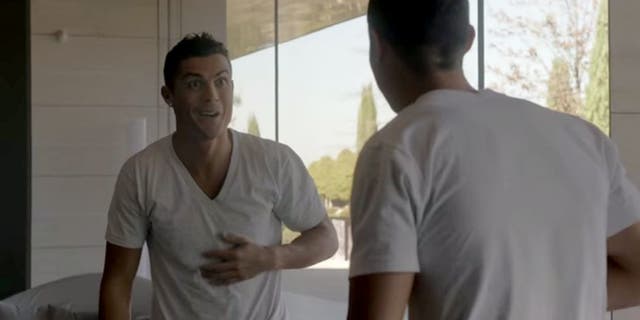 NEWYou can now listen to Fox News articles!
Nike has had a long and bright history of producing excellent soccer commercials. From the original "Joga Bonito" to 2014's "Winner Stays," they've rarely missed the mark. And ahead of tomorrow's Euro 2016 kickoff, the apparel giant has delivered yet again with "The Switch."
As with most Nike spots, "The Switch" features Cristiano Ronaldo (solely in his Portugal kit, of course, because Real Madrid are sponsored by adidas). Harry Kane, Anthony Martial, Ross Barkley, a bevy of Ronaldo's Portugal teammates and other soccer stars also make cameos in the spot.
We've all dreamed of becoming our favorite sports superstars, if even for a day. But anybody that's read or seen "Freaky Friday" (the original > the remake) knows that if it actually happened, there would be unexpected consequences. The fictional Charlie Lee and Ronaldo have to put in the required work to succeed -- like developing a first touch, or the language skills to find where you parked your yacht.
Side note: Did you catch Megan Rapinoe at the awards ceremony? Maybe a Ballon d'Or could be in her future!
Good stuff.
MORE FROM FOX SOCCER: