Cristian Techera strikes goal from distance as slump officially ends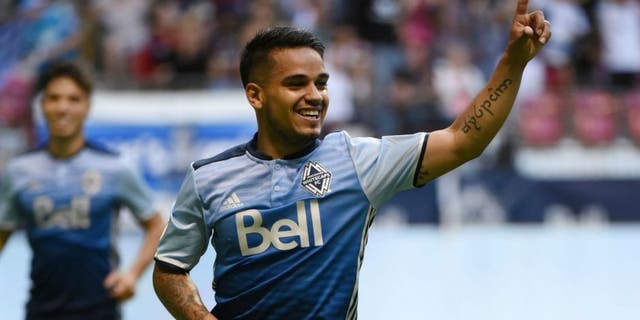 NEWYou can now listen to Fox News articles!
Cristian Techera started off this season's MLS campaign on a whimper, but he's found his footing now. The Uruguayan highlighted the Vancouver Whitecaps' 2-0 win against Real Salt Lake with this beautifully laced goal on Wednesday night.
To think that Techera, who is listed at 5-foot-2, can generate that kind of power is astounding. He was well outside the box when he decided the take the left-footed rip, and real Salt Lake keeper Jeff Attinella had absolutely no chance of stopping that laser.
After notching seven goals and five assists last season, Techera had been on a 17-game spell without a goal and had notched only two assists on the year before finding the back of the net in the Whitecaps' match vs. Colorado on July 9.
That makes two goals in two games for "Bug," and one that's an early candidate for goal of the season. At the very least, Techera's turn in form has to be encouraging for his team's MLS Cup playoff hopes.
MORE FROM FOX SOCCER