Cris Cyborg cited for battery after punching Angela Magana at UFC fighter retreat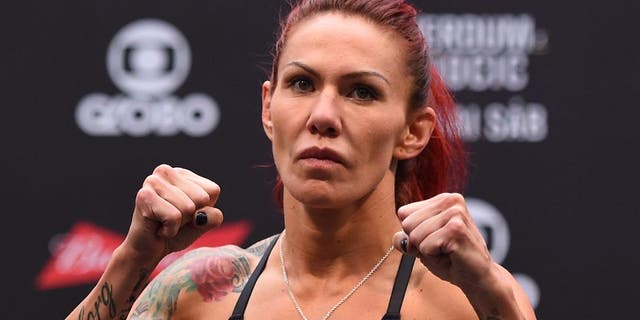 Cris Cyborg won't be arrested but she has been cited for battery after punching fellow UFC fighter Angela Magana at the UFC fighter retreat this past weekend in Las Vegas.
According to Las Vegas police as first reported by TMZ, Cyborg has been cited with misdemeanor battery charges and could have to appear in court over the matter.
The altercation happened on Sunday when Cyborg confronted Magana over comments she had been making over Twitter about the former Strikeforce women's champion.
A video of the incident emerged on Monday via Fansidedthat showed Cyborg shouting at Magana and then throwing a single punch before witnesses broke up the incident.
WARNING EXPLICIT LANGUAGE
According to the report, Magana visited a local hospital and was treated and released from any potential injuries. Magana had posted a photo later on Sunday night showing her condition after the altercation with Cyborg.
Magana gave her statement to the police but according to the report, Cyborg declined any comment for her side of the story.
UFC officials have still made no statement regarding the incident.
Misdemeanor battery charges in Nevada could result in up to six months of jail time and/or up to a $1,000 fine with community service as a potential option to jail time.