Coyotes' John Scott selected alongside Jagr, Ovechkin, Kane as NHL All-Star captain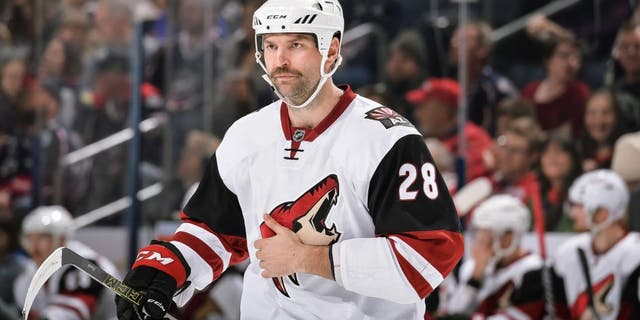 The people have spoken, and now Coyotes forward John Scott is heading to his first NHL All-Star Game.
Never mind that the 33-year-old journeyman boasts just one assist this season or has been waived three times by his Arizona team. Thanks to a fan campaign to get the 6-foot-8 enforcer with five goals and six assists in 285 NHL games to the All-Star Game, Scott won the vote and is now the captain of the Pacific Division's All-Star team.
Last month, Nashville Predators general manager David Poile said he didn't want Scott in the game.
"Well, if he was to make the All-Star Game, that would be, with all due respect, not an appropriate situation," Poile said. "And with all due respect to John Scott, but when you do something like this and in this digital age, you sit there all day and push a button, that doesn't make it right."
The other captains include Florida forward Jaromir Jagr (at 43, the oldest player in the NHL), Washington Capitals left wing Alex Ovechkin (the top Russian goal scorer in NHL history) and Chicago Blackhawks lightning rod Patrick Kane (who leads the NHL this season with 56 points).
A newly reformatted All-Star Game, where players will take part in a three-game tourney played in three-on-three format, will take place Jan. 31 at Bridgestone Arena in Nashville.
The Associated Press contributed to this report.