Cowboys owner Jerry Jones gives update on rookie Jaylon Smith's knee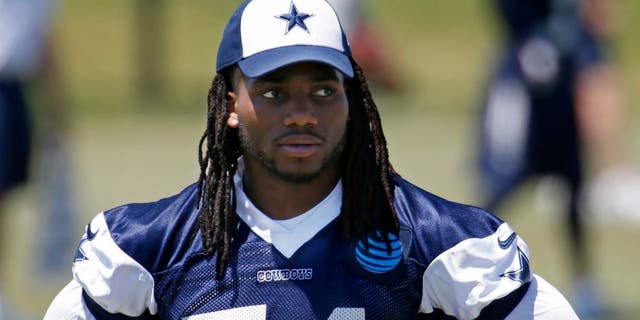 NEWYou can now listen to Fox News articles!
The Dallas Cowboys had one of the most exciting drafts in the NFL a few months ago. At the top, they took a future star running back in Ezekiel Elliott. Dallas followed that selection by taking a player who would have been a top-10 pick if not for injuries in linebacker Jaylon Smith.
Yet, for as thrilling and flashy as it was, the Cowboys won't get significant impact from their first three picks this season. Sure, Elliott is going to be a huge player on offense, but Smith isn't expected to play at all and third-round pick Maliek Collins has a broken foot and is currently sidelined. As for Smith, his recovery is expected to be lengthy and uncertain, which Jerry Jones reiterated again on Tuesday.
According to Jones, Smith's progress has been, well, unclear.
"His progress is really undetermined -- but that was to be expected. He is not off plan at all," Jones said Tuesday on 105.3 FM The Fan. "The rejuvenation of the nerve that would help him get in the position to actually hit the playing field is not complete, but it is not behind -- it was to be expected. Our doctors are not dismayed at all -- I'm not."
Smith, of course, tore up his knee in Notre Dame's bowl game, keeping him out of the entire draft process and likely sidelining him for the entire 2016 season. The damage to his knee, particularly to the nerve, was so severe that it was uncertain he'd ever play football again. That was the risk Dallas took by selecting him in the second round, and the entire franchise is just hoping he can return to his pre-injury form.
The Cowboys realize that this season will probably be a lost one for Smith, but there's a chance he could make progress towards the end of the season. That doesn't mean he'll play in 2016 or make it back in time for a potential playoff run, but nerve damage is so unpredictable that it could rejuvenate at any time and move up his timetable. Or, it could remain the way it is for the foreseeable future, which would be disastrous.
"It's the type of thing that could really come around, and if it comes around then we'll take advantage of it. He's such an impact player that we would try to get him on the field," he said. "In the meantime, he's doing many things that would let you use the word progress. And of course he has unbelievable work ethic and resolve to help the team."
Smith's injury is especially unfortunate, considering the Cowboys' situation at linebacker following Rolando McClain's suspension. He could have stepped in and started from Day 1 had he been healthy.