Cowboys CB Claiborne: I want to stay in Dallas until I retire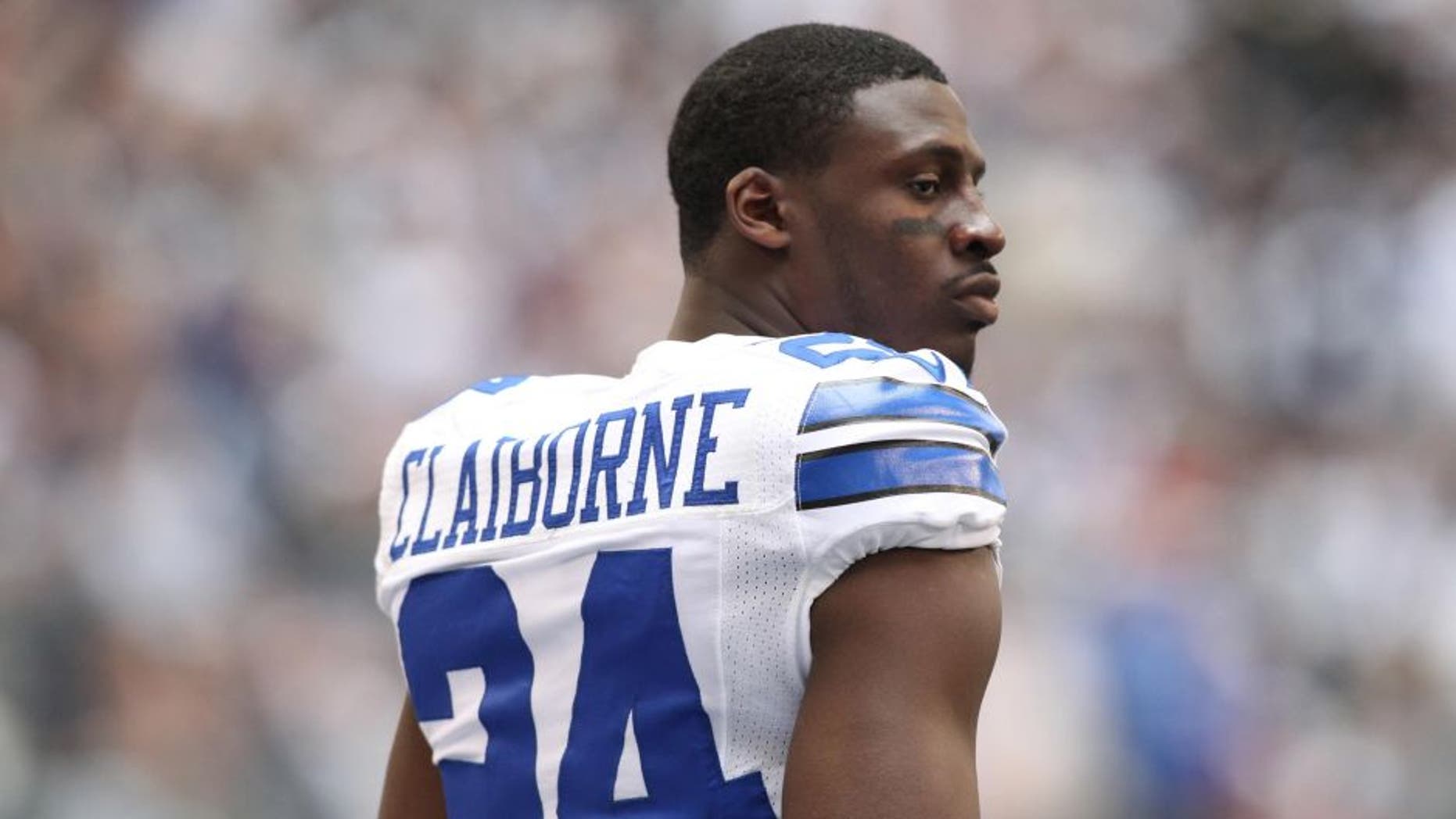 OXNARD, Calif. -- Former first round cornerback Morris Claiborne says he wants to stay with the Cowboys his entire career.
The sixth overall pick from 2012 joined The Musers on 1310 The Ticket [KTCK-FM] and expressed his desire to remain in Dallas until his career's conclusion.
"I'd love to stay here until I retire," Claiborne said. "It's a great place to be. I love the team. I love the staff. I love the coaches. This is where I want to be. And this is where I'm at now, so I'm going to give it all I've got. Like I said, let God handle the rest."
Along with God, the Cowboys front office will be handling the rest of Claiborne's time in Dallas. On April 30, Dallas selected Connecticut cornerback Byron Jones with their first round choice. To cast more uncertainty over Claiborne's future, the club declined to pick up the fifth-year option for Claiborne in early May. Three years after trading a first and second round pick for Claiborne, the Cowboys appear ready to part in 2016.
Claiborne, who has spent all off-season rehabilitating from a torn patellar tendon sustained last September, is encouraged by the highly competitive situation at cornerback. Along with first-rounder Byron Jones, veterans Brandon Carr and Orlando Scandrick are vying for one of two starting spots. Free agent acquisition Corey White and second-year Tyler Patmon are also contending for playing time.
"It hasn't been this type of competition at the cornerback position since I got here," said Claiborne. "I feel like this year they did a good job getting guys in. We compete and make each other better.
"And, you know, we just try to work together at this point. Even though it's a battle out there, we're still teammates at this point. And we're working to try to get better."
Claiborne senses something special is happening in Dallas. Even though he is far removed from his highly touted draft status and now has to forage for reps like everyone else, the 25-year-old pro would like to play for just one team his whole career.
"I love the Cowboys. Couldn't have been picked by a better team. And I'm here now and I'm going to make the best of my opportunity."
MORE FROM FOX SPORTS SOUTHWEST:
- PHOTOS: Cowboys Cheerleaders Auditions
- Ranking NFL quarterback salaries