Cousins talks about what he said to Brady after the ame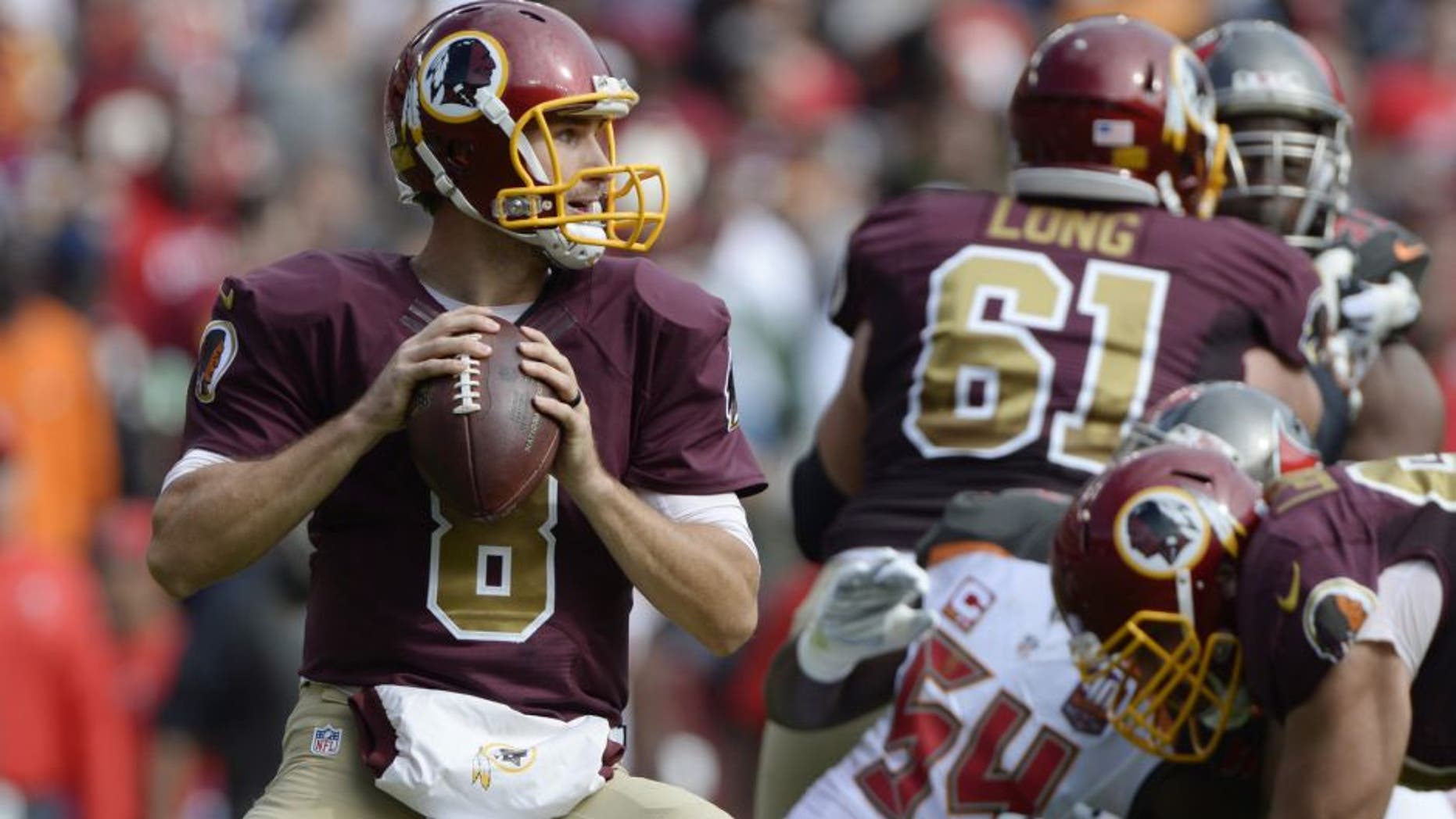 Kirk Cousins talks about his opportunity to speak with Tom Brady after the Redskins' Week 9 loss to the Patriots. Yardbarker
Washington Redskins quarterback Kirk Cousins looks up to New England Patriots quarterback Tom Brady, and after the Redskins' Week 9 loss to the Patriots, he had an opportunity to speak with him after the game.
"It's just an interesting fraternity, I guess you could say, because while, technically, I guess we're both part of that fraternity, he's started for 15 years and has four rings and played in six Super Bowls, and I've started for one [season] and not near the level of a quarterback that he obviously is," Cousins said during his weekly radio appearance with 106.7 The Fan's Grant Paulsen and Danny Rouhier. "It's kind of looking up to him and studying him as opposed to saying that we're peers."
Cousins met with Brady at midfield after the game, where he had an opportunity to share his thoughts about what studying Brady's game has meant to him.
"And so, yeah, after the game, just told him he's the best, I study him, continue to learn from him, and just complimented him," Cousins said. "And then just asked him how long it took him until the game really started to click for him, or when it really started to slow down and it started clicking, and he just said, 'Hey, it's still clicking. It's a process. It takes time and each year you're better than the last.'
"I think the key for me is to just keep going out there, keep learning, keep playing, every snap, every down, every play, every OTA, every minicamp I'm getting better. And if I can continue to pile practices and games and weeks and years on top of one another, the goal is to get to play at a level someday that's among those great ones, but it takes time, and we'll just keep working and keep grinding and stay true to the process and see where it takes us."
After a Week 9 performance where Cousins was limited to just 217 passing yards and one touchdown, he will look to get back on track in Week 10 against a New Orleans Saints defense that has allowed 721 passing yards and 10 touchdowns over their past two games.
MORE NEWS: Want stories delivered to you? Sign up for our NFL newsletters.
(h/t CBS DC)