Could RG3 be the answer to the Broncos' QB needs?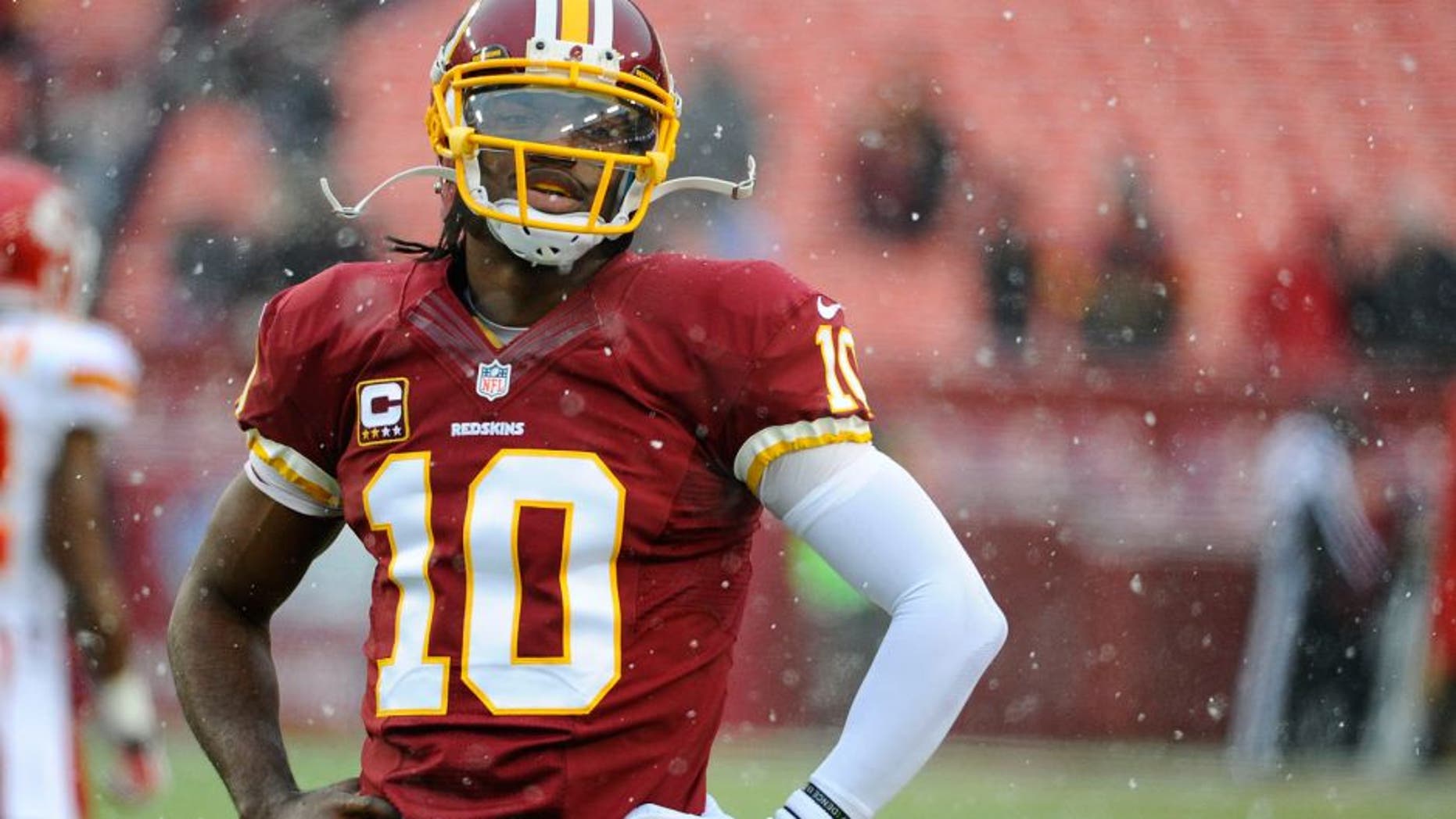 The Super Bowl champions are in the market for a new starting quarterback after losing their Hall of Fame starter and his presumed heir within about 48 hours of each other.
Following Peyton Manning's retirement on Monday and Brock Osweiler's free-agent departure to the Houston Texans on Wednesday, Trevor Siemian is the last man standing behind center for the Denver Broncos.
For now.
There already have been reports that the Broncos will try to acquire Colin Kaepernick from the San Francisco 49ers, and there is growing speculation that Robert Griffin III also is on the team's radar following his release from the Washington Redskins.
The Denver Post mentions Griffin as an option for the Broncos, while noting that he is 5-15 in his past 20 starts and fell behind even Colt McCoy on the Redskins' depth chart last season.
RG3 last appeared in a regular-season game during the 2014 season, when he played in nine games and started seven. This past season, he was firmly planted on the bench behind Kirk Cousins (and McCoy).
But it was just three seasons ago that Griffin electrified the NFL, being named the AP Offensive Rookie of the Year after throwing 20 touchdown passes with just five interceptions (and rushing for 815 yards and seven scores). Of course, that was before the ankle and knee injuries, and the inconsistency.
But Denver just won a Super Bowl on the strength of its defense, with an aging quarterback playing the role of game manager. Is that a role RG3 could handle?