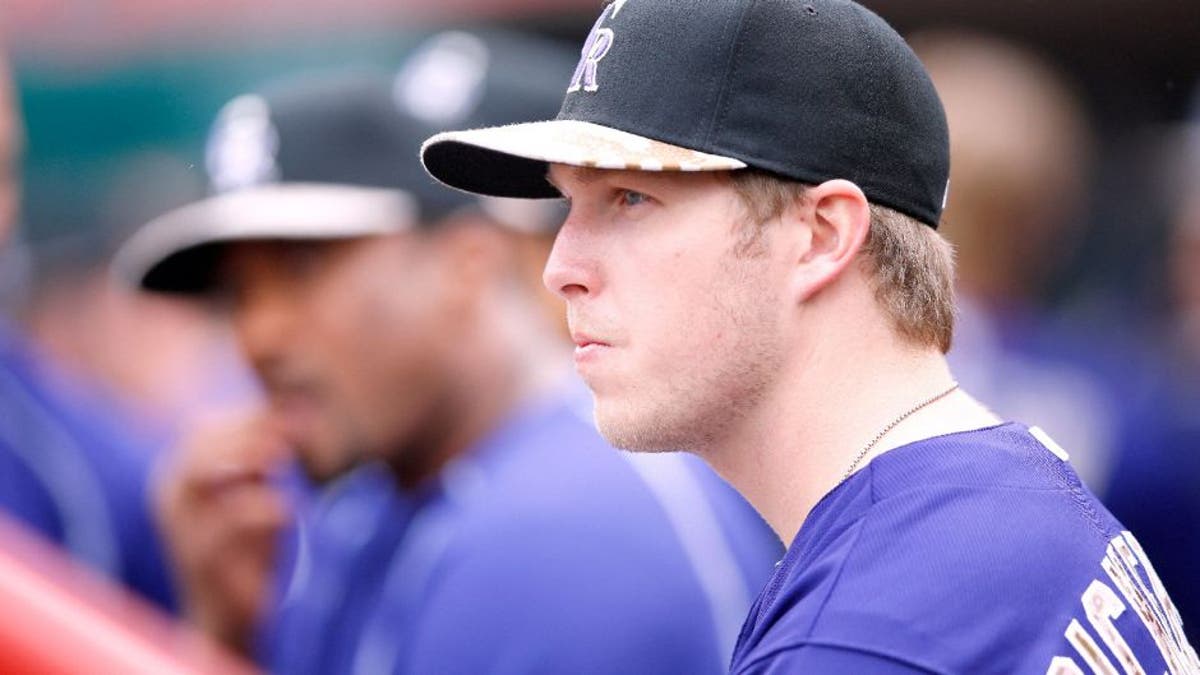 Corey Dickerson might only be a few days away from returning to the Colorado Rockies' outfield.
According to MLB.com, manager Walt Weiss says "there's a chance" Dickerson could return to the team this weekend.
The 26-year-old left fielder has been on a rehab assignment for the past few days as he works his way back to the Rockies from plantar fasciitis.
Dickerson went 1 for 4 with an RBI in his most recent game with the Rockies' Triple-A affiliate in Albuquerque, New Mexico. He is 5 for 15 with two RBI in the four games of his rehab stint.
"I'm not really concerned with the at-bats," manager Walt Weiss said. "It's just, can you run around on defense in a spacious outfield? Can you run the bases? Speed of the game will take a little bit of time, but I don't think too much for Dickerson."