Coppin State will reportedly hire former Maryland star Juan Dixon as head coach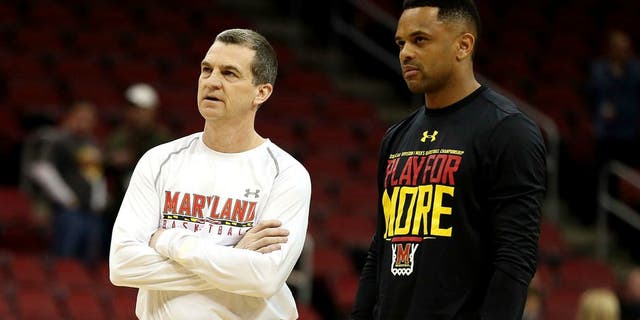 It's been 20 years since Coppin State -- a small, historically black university in Baltimore -- pulled off one of the most stunning upsets in NCAA tournament history, beating No. 2 seed South Carolina in the 1997 Big Dance.
It's been 15 years since Juan Dixon, a Baltimore native, led Maryland to its first and only national championship in 2002.
The sides will try and make history together going forward, with the Baltimore Sun reporting thatthe school will name Dixon its head basketball coach.Dixon replaces Michael Grant who was fired this spring, after a third straight losing season.
Now it will be interesting to see if a young coach and a struggling program can have success going forward.
After a nine-year professional career that included stops with four NBA teams, Dixon began his coaching career at his alma mater as a special assistant to coach Mark Turgeon from 2013-2016. He thenaccepted the women's coaching job atthe University of District Columbia, where he went 3-25 in his only season at the DII school.
Now he will transition to the men's game and take over a program that has struggled to replicate that tournament success 20 seasons ago. The Eagles have made one NCAA tournament since 1997, and that season (2008), they earned an automatic berth with a losing record.
Overall, Coppin State has had six straight losing seasons, with a sub .500 record in 12 of the last 13 years. The Eagles went 8-24 in 2016-2017