Conor McGregor, UFC fighters react to $4 billion sale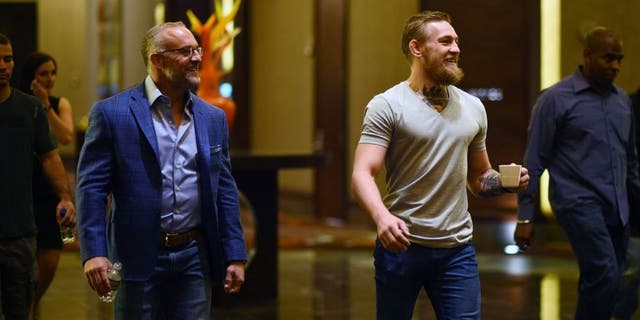 NEWYou can now listen to Fox News articles!
The UFC announced Monday morning that it had sold itself for a whopping $4 billion to a new group of owners, including WME-IMG, ushering in an entirely new era for the biggest promotion in the sport of mixed martial arts.
The announcement comes fresh off a busy weekend for the promotion, where it held three events in three days, culminating with a record-breaking event at UFC 200.
There has been plenty of early speculation on how the business will change now that longtime owners, Lorenzo and Frank Fertitta, will no longer be involved in day-to-day operations. Much of that guesswork is being done by the fighters themselves, who will have new bosses for the first time in 15 years.
Take a look at how fighters from across the UFC landscape reacted to the historic sale.