Conor McGregor responds to rumor he's a part of WrestleMania 32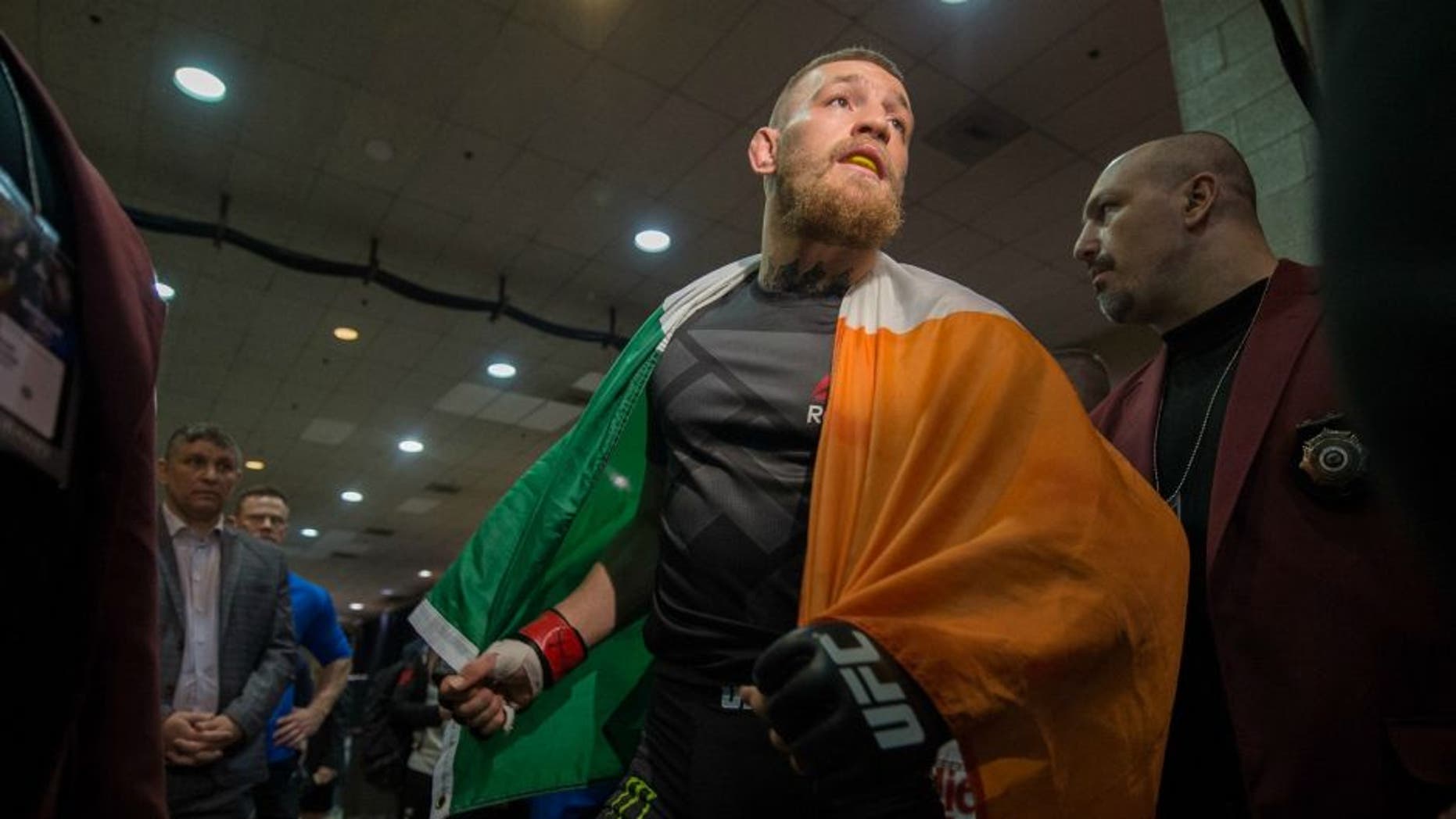 Ronda Rousey made a surprise appearance at WrestleMania 31 last year and arguably stole the show alongside The Rock in a short feud with Triple H with Stephanie McMahon, and many fans have speculated that UFC superstar Conor McGregor could play a similar role at AT&T Stadium Sunday. McGregor recently followed both Triple H and McMahon on Twitter - and midway through the WrestleMania 32 kickoff show, McGregor addressed the rumors on Twitter.
If you're wondering, "gaf" is Irish slang for "house."