Competition is heating up for the nation's top JUCO player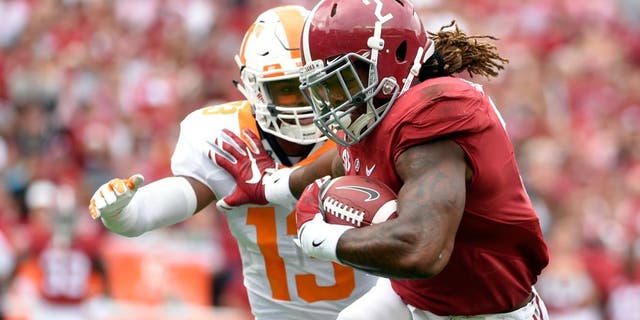 NEWYou can now listen to Fox News articles!
Jonathan Kongbo committed to Tennessee Nov. 29 but a commitment means very little in the world of college football recruiting, as players are not locked into a chosen school until signing day arrives and they sign scholarship papers.
Expect the Vols to have to fight for the nation's top junior college prospect, as Kongbo is currently receiving attention from conference Alabama.
Both Crimson Tide and the Volunteer coaches have been in to visit with the touted defensive end in recent days.
Expect both staffs to work hard in the coming months to make sure Kongbo know how badly they want him to suit up for their team. Whichever side of the rivalry the edge rusher eventually winds up on, he'll likely play against the runner up for years to come.