Comatose Ohio State fan responds 'no' when asked if he likes rival Michigan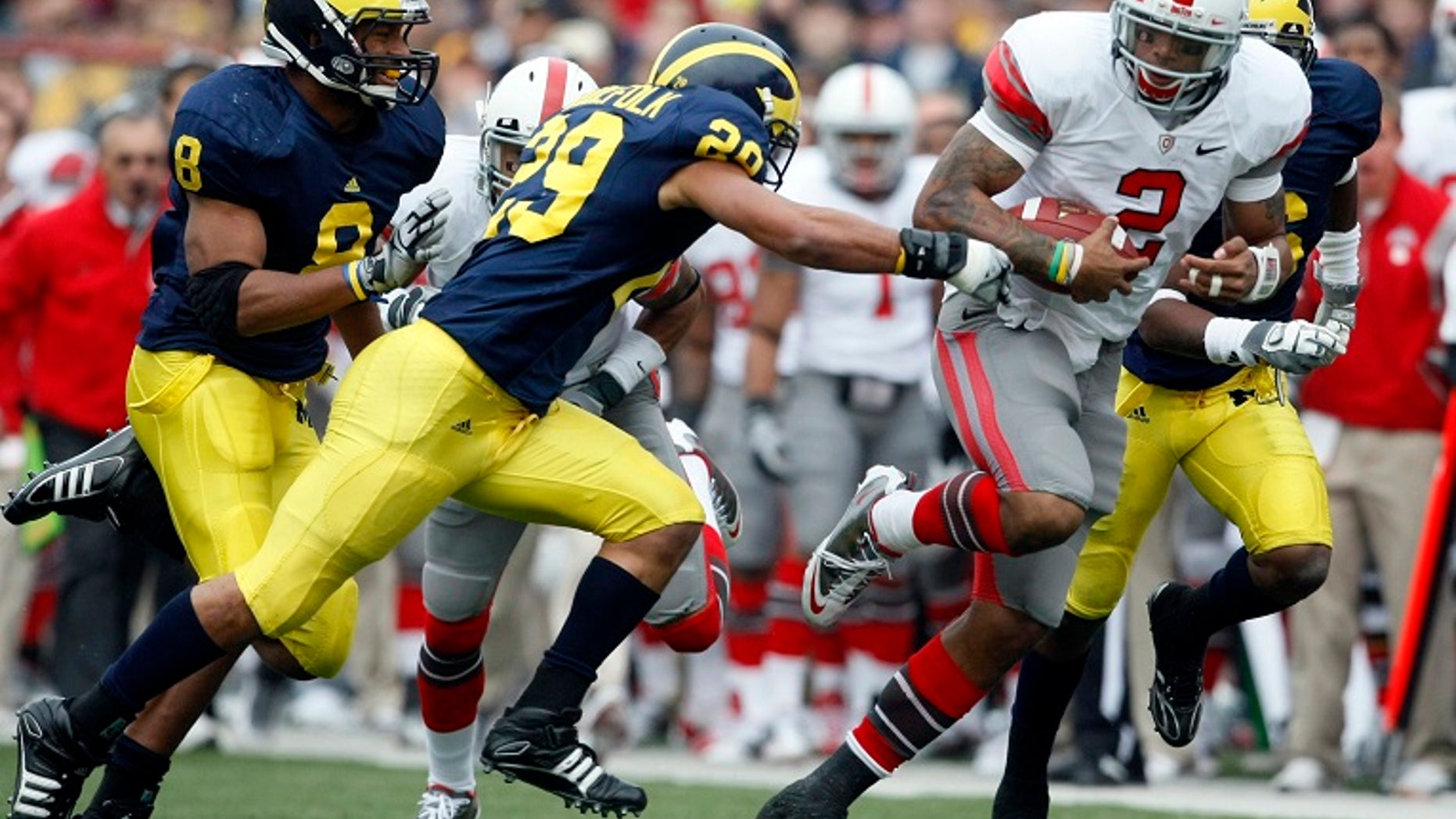 An Ohio State fan who was severely injured in a car accident in Europe is making progress after he responded "no" to a question about whether he liked the University of Michigan football team, the Wolverines.
Zach Lawrence, 38, of Dublin, Ohio, suffered a brain injury during his March trip to the Republic of Georgia after he was in a serious car accident. Lawrence was unresponsive when he returned home on April 19.
Doctors told Lawrence's family that "chances of him waking up were pretty slim, pretty much nonexistent," Meghan Lawrence, Zach's wife, told the Columbus Dispatch.
POLICE SAY OHIO WOMAN WOUNDED IN SHOOTING WASN'T PREGNANT
Lawrence has been making progress while he recovers at Ohio State University's Dodd Hall Rehabilitation Center. Lawrence has been opening his eyes and smiling.
Lawrence was asked to push the "yes" or "no" button as a part of recuperation process to see if he understood questions. When asked: "Do you like Michigan?" Lawrence pressed the "no" button two times.
"He always makes a face when we mention Michigan," Meghan Lawrence said. "We're pretty sure he's in there."
Lawrence was riding in a car during his business trip to the Republic of Georgia when it drove into a ravine and flipped a few times. Two of the people in the car were killed. Lawrence suffered brain injuries as well as breaking his nose and all of his left ribs.
SWINE FLU FOUND AT OHIO COUNTY FAIR; HOGS TO BE SLAUGHTERED
Lawrence's wife, brother and father raised money to send him back to the United States. He has been at Dodd's Hall for seven weeks and his wife said his recovery has been progressing.
"He's now considered semiconscious," Meghan Lawrence said. "We're not sure how we got so lucky for them to take him in."
"We're basically dealing with the healing brain," she said. "He has a long way to go, and he's already come such a long way."
The Associated Press contributed to this report.