Colts stadium officials address situation with female journalists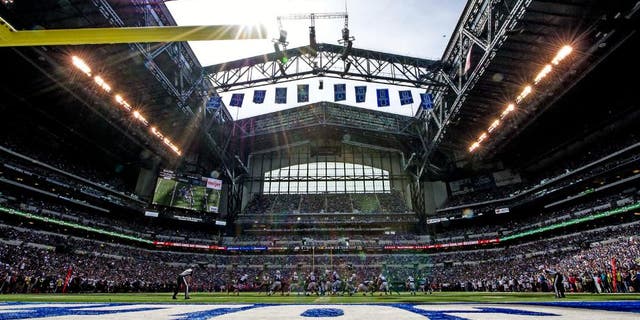 NEWYou can now listen to Fox News articles!
INDIANAPOLIS -- Lucas Oil Stadium officials say they have made sure a locker room access mistake following Sunday's game in Indianapolis won't be repeated.
A male usher stopped three female journalists from entering the Jacksonville Jaguars locker room before asking other men if it was OK to allow them inside.
Public relations staffs from both teams apologized to the women following the Colts' 16-13 overtime victory. Stadium director Michael Fox also apologized Monday.
Fox issued a statement that said a security guard acted "on his own accord" and not at the direction of his superiors, and that stadium officials had already taken steps to assure "such a misunderstanding will not happen again." He did not provide details about what measures were taken.