Colts send season-ticket holders oven mitts for Thanksgiving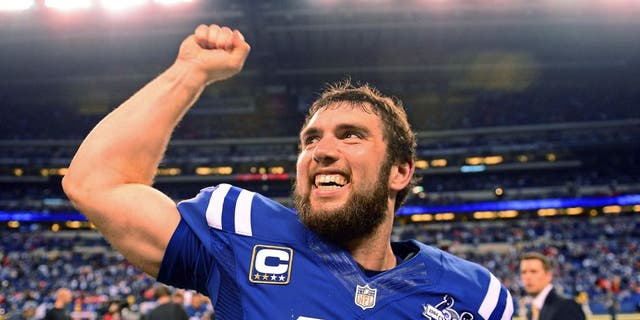 For the first time ever, the Colts will host a Thanksgiving Day game in Indianapolis when the visiting Pittsburgh Steelers come to town. They've played on Thanksgiving twice before with both games proving to be wildly successful for the Colts. In 2004, they beat the Lions 41-9, and three years later, Indianapolis beat the Falcons 31-13.
To celebrate the return of Thanksgiving football to Indianapolis, the team gifted its season-ticket holders something they can use in the kitchen while roasting that turkey: an oven mitt.
In addition to the very useful kitchen glove, the Colts included this note on behalf of the team and the Irsay family.
"On Thursday, November 24, we will share a historic moment in Colts history: the first Thanksgiving Day game to be played in Indianapolis. As we come together to enjoy this national holiday -- a day that celebrates family, tradition and thankfulness -- we are thrilled to be able to share it with you, our Colts family.
Please accept the enclosed gift, from our home to yours, as a small token of our thanks for all you do to support us throughout the year. We hope it will be shared with your family as you celebrate Thanksgiving for years to come.
-- The Irsay Family and the Indianapolis Colts."
It's certainly a nice gesture -- albeit a bizarre one -- but having a matching mitt would have been nice, I'm sure.