Colts' Luck a full participant at practice for first time in 2 weeks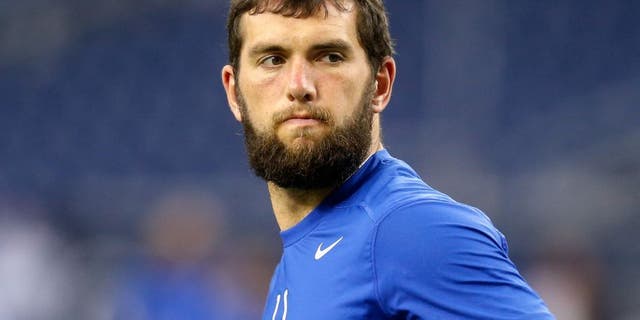 NEWYou can now listen to Fox News articles!
INDIANAPOLIS -- Colts quarterback Andrew Luck returned to full participation for Monday's practice for the first time in two weeks.
He is still day-to-day with a sore right shoulder and had been limited in practice since leading Indianapolis to a 35-33 win at Tennessee on Sept. 27. The Colts (3-2) host defending Super Bowl champion New England (4-0) on Sunday night.
Luck says he is hopeful to play against the Patriots after missing the last two games -- at Houston last Thursday and Jacksonville last Sunday.
Luck wouldn't go into detail about what exactly he did in practice and Colts coach Chuck Pagano didn't reveal much either.