Colts CB Greg Toler 'week-to-week' with neck injury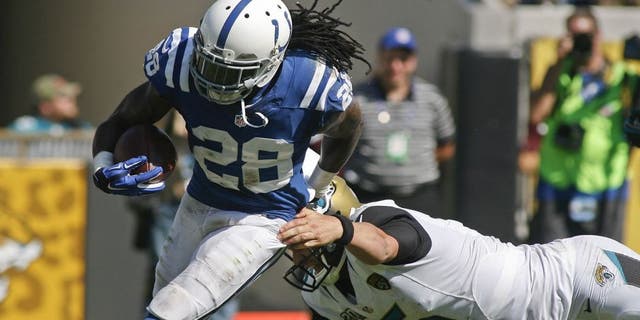 A neck injury suffered in last weekend's preseason against the Chicago Bears has put Indianapolis Colts' cornerback Greg Toler's status for the season opener in doubt.
Toler is listed as "week-to-week" after getting hurt last Saturday. The seven-year veteran was initially listed as "day-to-day, " before being downgraded.
"As you go through and the doctors evaluate, that's where he's at right now," Colts head coach Chuck Pagano said, per the Indianapolis Star. "He's week to week."
The 30-year-old Toler played in 15 games last season opposite Pro Bowler Vontae Davis. He had 57 tackles, two interceptions and knocked down 10 passes in 2014.
The week-to-week designation could put his availability of the Colts' Week 1 game against the Buffalo Bills on Sept. 13 in doubt.
(h/t Indianapolis Star)