Colon earns NL Player of the Week for historic shutout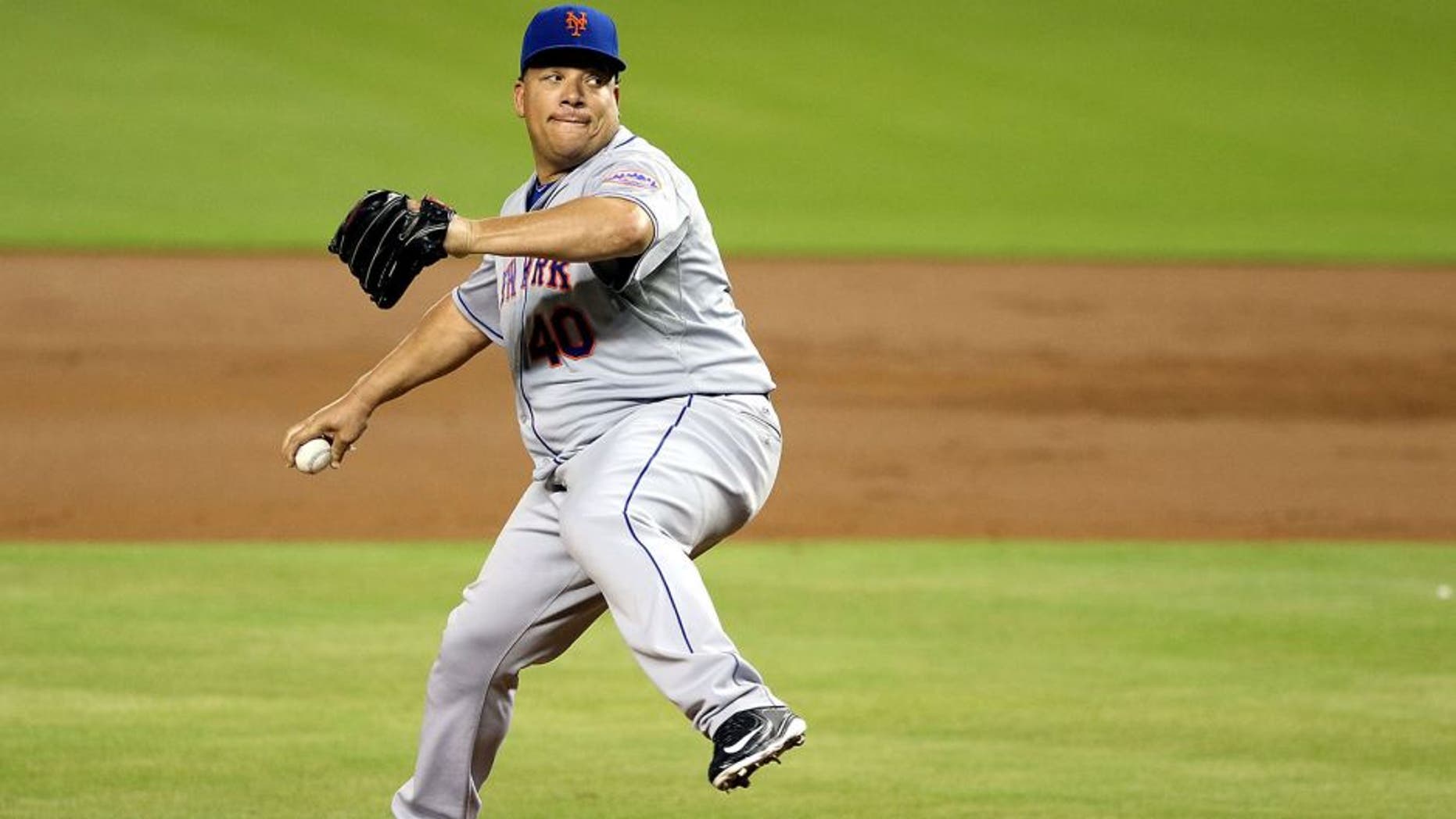 On a week in which aces Zack Greinke, Clayton Kershaw, Jake Arrieta, Gerrit Cole, and fellow Mets teammate Jacob deGrom pitched, 42-year-old veteran right-hander Bartolo Colon walked away with the NL Player of the Week honors.
Colon was granted the distinction for his complete-game shutout against the Miami Marlins on Saturday, in which he made a dazzling behind-the-back toss to make an out at first base.
While throwing a shutout may not be a rare feat, doing so at Colon's age is.
MLB.com notes that Colon is the oldest pitcher in Mets franchise history to achieve a shutout and he has joined Nolan Ryan, Charlie Hough, Jamie Moyer and Dennis Martinez as the only pitchers 42 years or older to pitch a shutout since 1989.
In addition to his shutout over the weekend, Colon is also in the midst of a 25-inning scoreless streak, which according to ESPN.com, makes him the oldest pitcher with a scoreless streak that long since 1967, when Hoyt Wilhelm compiled 25 1/3 scoreless innings at age 44.